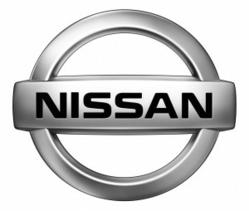 Lawrence, KS (PRWEB) October 26, 2011
Nissan North America recently launched their nationwide Nissan Certified Collision Repair Network at NACE, the International Autobody Congress and Exposition, in Orlando. According to the sales professionals at Briggs Nissan Lawrence - the leading Nissan dealership in Lawrence, KS - the new certification program is open to both dealer-owned and independent collision shops.
"There are growing numbers of owners who are enjoying the dependability, comfort, engineering and performance of Nissan vehicles every day," said Mark Zoba, manager, Collision Parts, Part & Service Sales and Marketing, NNA.
"These customers expect the highest level of consistent service, Genuine Nissan Parts, outstanding technical expertise and work done correctly in a skillful, efficient and careful manner. This means they expect prompt, professional, dependable service –which the certification process is designed to promote."
Nissan has teamed up with DuPont Performance Coatings (DPC) to assist in the implementation of the program's certification process and I-CAR, the Inter-Industry Conference on Auto Collision Repair, to conduct technician training.
"The Nissan Certified Collision Repair Network has been developed as a dynamic competitive program to recognize and distinguish body shops that meet or exceed standards for repair work, training, equipment and delivery of customer service," added Zoba. "Our partnership with DuPont and I-CAR helps ensure that every participating shop will offer the quality products, professional staff and enhanced services that meet Nissan's exacting standards."
For participating collision shops, the Nissan Certified Collision Repair Network delivers the opportunity for the repair facility to attract new customers and to generate additional business from their existing base.
"The overall customer satisfaction that the certified program generates will potentially lead to repeat new car or pre-owned buyers, and additional revenue from service and parts," said Zoba. "And for our valued Nissan customers, it provides the peace of mind of facility and repair process standardization – so that in the case of an unfortunate accident or vehicle damage, they'll know that their Nissan will be repaired using Genuine Nissan Parts and in a timely fashion."
Locals who want to learn more about Nissan or take one for a test drive should stop by Briggs Nissan Lawrence - the leading Nissan dealership in Lawrence, Kansas and surrounding areas. Their sales team is professional and standing by to help consumers learn more about why Nissan is becoming so popular across the United States.
###