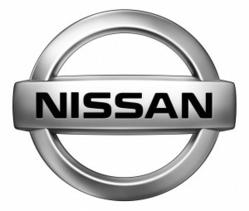 Manhattan, KA (PRWEB) October 26, 2011
The sales professionals at Briggs Nissan - the leading Nissan dealer in Manhattan, Kansas - are pleased to pass on information about the latest senior leadership appointments at Nissan.
The first appointment is Steve Lambert, president, Nissan Motors Acceptance Corp. (NMAC), who has been named vice president, Information Systems. Additionally, Mark Kaczynski, who currently serves as controller, Sales & Marketing, Nissan Americas, will succeed Lambert as president of NMAC. The appointments take effect December 1, 2011 following a transition process that will begin immediately at Nissan.
Lambert, 50, will oversee all of Nissan's IT services across the United States, taking on responsibilities previously held by Linda Goodspeed, who has left the company. Lambert joined Nissan in 1992 . Since then, he has held a series of leadership positions in Nissan's Finance organization. He was named to his current role in 2002 and holds a bachelor's degree in chemical engineering and a master's of business administration degree, both from Brigham Young University.
Kaczynski, 43, joined Nissan in 2007 after holding a series of management posts at companies that include Ford Motor Company. He holds a bachelor's degree in mechanical engineering from Michigan State University and a master's of business administration degree from the University of Chicago.
In his new role, Lambert will continue to report to Scott Becker, senior vice president, Administration & Finance, Nissan Americas, with a functional reporting relationship to Celso Guiotoko, corporate vice president, Information Systems, for Nissan Motor Company, Ltd. (NML). Kaczynski will report to Becker with functional reporting alignment to Rakesh Kochhar, corporate vice president, Treasury and Sales Finance, NML.
"At NMAC, Steve delivered record performance during the most challenging business environment in more than a generation, including solid results during the financial crisis of 2008-2009, and also launched Nissan Renault Finance Mexico (NRFM), Nissan's sales finance arm for the Mexican market," said Becker. "In his new assignment, he'll lead a function that is crucial to achieving the business objectives outlined in Nissan's P88 midterm plan."
Becker added, "Mark has successfully led key efforts to drive efficiency and transparency within our Finance organization. He has earned a strong reputation for delivering results and I'm confident we'll continue to benefit from his leadership as he takes the helm at NMAC."
Local Kansas residents who want to learn more about Nissan should stop at Briggs Nissan - the premiere Nissan dealership in Manhattan, Kansas and surrounding areas. Their sales team is professional and knowledgeable and can answer any questions consumers might have about any of the great new Nissan models available for 2011 and 2012.
# # #