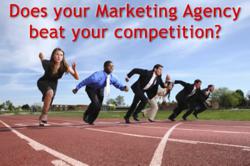 When we register a customized, local SEO-focused business directory listing for a client, these listings contain links to your website that both customers and search engines use to find out more about your business.
Manassas, VA (PRWEB) October 26, 2011
Affordable Web Design and Marketing(AWD), a Gold Web Award-winning Virginia internet marketing firm headed by certified SEO consultant, Mr. Yildirimturk, recently partnered with Localeze, the largest online business directory listing and identity management service. According to Mr. Yildirimturk, this new local SEO-focused partnership will catapult their business clients' listings to the top of more than 100 heavily-used local online search applications. For just over a dollar a day, businesses can take advantage of this new service with a customized, local search engine optimized profile that includes pertinent contact information, hours of operation, products and services, images, videos and more. This listing is then continually updated with Google Maps, Yahoo Local, Yellowpages.com, Superpages.com, MerchantCircle.com, Facebook Places, Twitter Places and TomTom GPS devices and others. Altogether your information will be sent to more than 100 search sites!
Mr. Yildirimturk explains why this new service will be such a boon to their clients: "Online consumers run more than 3 billion searches looking for local products and services every month. The reason our local SEO-focused business directory listing service matters is that it keeps our clients' entries front and center whenever a potential client runs a search on any of these online business directories. 95 percent of online consumers also usually pick the business that is listed first on the search results, especially when they're using mobile devices and GPS. So these listings are critical to literally driving new customers right to your door."
The local search engine optimization service is available to businesses of all sizes, and provides tools for continuously updating and optimizing a business listing so that it consistently gets pulled to the top of the list during search engine inquiries. Mr. Yildirimturk, a certified SEO consultant, explains how this listing works: "When we register a customized, local SEO-focused business directory listing for a client, these listings contain links to your website that both customers and search engines use to find out more about your business. Because the listing appears multiple times in multiple areas on the web, it draws that listing to the top of search results run by potential customers. And when they see your business on the top of the list, this exponentially increases your chances of getting new customers and making more sales."
Getting the local SEO business directory listing out there the first time is one thing, but AWD's local search engine optimization service takes it a step further. They periodically update these listings based on their latest research on new combinations of SEO keywords, as well as making any changes to the listings that the business requests, such as new product offerings, address changes, and so forth. According to Mr. Yildirimturk, this ensures that the business directory listing stays fresh and current and that the online directories keep pulling that listing up to the top of the results lists. Mr. Yildirimturk adds, "In addition to business changes on the client end, we constantly stay on top of the ever-changing algorithms that search engines use to determine what keywords will pull up any particular business directory listing. That way, we can keep driving new customers to our clients for the long haul."
###