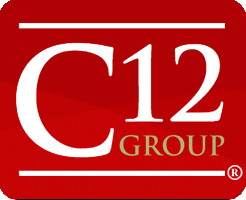 Greensboro, NC (PRWEB) October 30, 2011
The C12 Group held its Leaders Conference Oct. 27-29 at the Gaylord Palms and Resort in Orlando, FL with a record number of attendees this year. Over 380 Christian CEOs and spouses attended the Leaders Conference which featured a wide range of topics and speakers (18 in all) covering leadership, general management, ministry, and family topics. "We are blessed God's providence that during the current economic climate so many of our members are sustaining healthy businesses and able to engage in this unique iron-sharpening-iron symposium with their peers. The time is always right to honor the Lord and apply His timeless truths in our lives and businesses. We were gratified to hear so many uplifting testimonies and best practice application examples of personal and business growth through trying times," said Don Barefoot, President and CEO of The C12 Group.
Kris Den Besten, CEO of Vermeer Southeast and author of the outstanding book, "SHINE: Five Empowering Principles of a Rewarding Life," was the conference keynote speaker. "Kris shared his insight of successfully integrating servant leadership and business 'best practices' in the development of a flourishing Christian culture and ministry through his company, even while dealing with major family health challenges. We were blessed and challenged by having him speak to our group," said Barefoot.
The 2011 Leaders Conference provided a time of rich fellowship among peers from across America and was devoted to Building GREAT Businesses for a GREATER Purpose. For more information on The C12 Group, visit http://www.C12Group.com.
Founded in 1992 by Buck Jacobs, The C12 Group is a growing network of more than 100 groups in 65 metro areas across America. It is comprised of Christian CEOs and business owners leading solid businesses who are committed to growing both professionally and spiritually through lifelong learning, iron-sharpening-iron interaction with peer executives, and best practice application consistent with a Biblical worldview.
If you would like more information on The C12 Group, please go to http://www.C12Group.com or contact C12 Home Office (336-841-7100 or info(at)C12Group(dot)com).
The C12 Group
4101 Piedmont Parkway
Greensboro, NC 27410
Phone: 336-841-7100
info(at)C12Group(dot)com
http://www.C12group.com
###