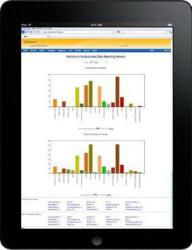 Technology is changing construction - see how you can take advantage of it.
Reston, VA (PRWEB) October 27, 2011
ADR Software today announced a technology in construction webinar series for construction managers, owners, general contractors and sub-contractors. The free webinar series will specifically review the application of RFID technology and web-based reporting tools in monitoring human resources coming and going from construction sites.
Webinar dates are:
Thu, Oct 27, 2011 10:00 AM - 10:30 AM EDT
Thu, Nov 3, 2011 10:00 AM - 10:30 AM EDT
Thu, Nov 10, 2011 10:00 AM - 10:30 AM EST
About ADR Software, LLC
ADR Software, founded in 2009, is headquartered in Reston, Virginia. The company operates a service that uses RFID enabled portals to monitor construction site labor for owners, general contractors, sub-contractors and project managers. The company's web site can be found at softwareadr.com and the company's sales staff can be reached at (703) 230-2588 or by email at info(at)softwareadr(dot)com
###