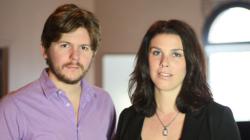 Boston, MA (PRWEB) October 26, 2011
This holiday season, Boston-based documentary film company Long Haul Films is offering the perfect gift idea for people looking to give something truly exceptional: a bespoke personal film.
A bespoke film is a gift like no other. The lucky recipient will collaborate with the experienced professionals at Long Haul Films who will create a short movie, personal documentary or music video starring him or her.
Long Haul Films will provide creative consultation and the film will be shot and edited using high-quality audio-visual equipment in a professional studio. They'll work closely with the "star" to ensure the film matches his or her personal style, and draw on their extensive experience to ensure the recipient feels at ease and loves every second of this once-in-a-lifetime experience.
The recipient will feel like a star for the day, and come away with a film that can be watched again and again and shared with friends, family and on social media. The package includes two DVDs and two Blu-ray copies of the film in a custom-designed case. The film will be hosted on Long Haul Films' Vimeo or YouTube channel so it's easy for the recipient to link to from their Facebook page and show off to their whole network.
Who is this a great gift for?

A teenager will love to feel like a rock star for the day in his or her own music video.
Parents or grandparents can enjoy sharing their memories and stories from the past. Long Haul Films can record and edit their reminiscences together in a beautiful sequence that can be preserved and enjoyed for generations to come.
A bespoke film is a great gift for a bride (or groom)-to-be. Long Haul Films can make a romantic love story to rival The Notebook which engaged couples can enjoy, and even share at their wedding.
Got a sports fanatic in the family? Long Haul Films can film him or her in action on the field, court, slopes (or where ever they may be) and create a film that showcases their awesome athletic prowess.
Do you know someone who wants to break into the acting business? A personal film can serve as a "reel" which can be shown to casting directors.
Why not commission a film of your whole family? How wonderful will it be to look back at yourself in an elegant and professionally made film in the years to come?
###