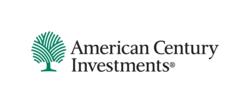 Kansas City, MO (PRWEB) October 25, 2011
American Century Investments announces that Sheila Hartnett-Devlin, CFA, has been named senior vice president of its institutional business, which provides the firm's investment management expertise and solutions to clients, including corporate and public pension plans, endowments and foundations and investment consultants.
"After conducting an extensive search – both outside and within the company -- we felt we already had the best candidate for the position here at American Century Investments," according to Senior Vice President, North America Peter Cieszko. "Sheila has the optimal combination of experience, understanding of the industry and the institutional market and she is steeped in our corporate culture. She's a terrific talent and I'm delighted she will be leading the team to continue building this important growth area for our company."
"I'm excited to begin my new role with our institutional business, which is an essential component of our firm's strategy of growth through diversification," said Hartnett-Devlin. "I look forward to working with our extremely talented team as we continue to focus on delivering superior investment performance and building long-term client relationships."
Hartnett-Devlin joined the firm in 2008 as vice president and client portfolio manager, working directly with the company's Global and Non-U.S. Equity investment management teams, communicating investment strategies and results to clients and other constituents. Before that, she was a managing director and senior portfolio manager at Cohen Klingenstein & Marks. Previously, she was at Fiduciary Trust Company International, most recently as executive vice president and chief global equity strategist. She currently holds board of director positions with Mannington Mills, Inc., South Jersey Industries and previously served on the board of Mercy Investment Services.
Hartnett-Devlin earned a bachelor's degree in business administration with an emphasis in finance and a master's degree in business administration from Pace University in New York. She is a CFA charterholder and a member of the New York Society of Security Analysts.
American Century Investments is a leading privately-held investment management firm, committed to delivering superior investment performance and building long-term client relationships since 1958. Serving investment professionals, institutions, corporations and individual investors, American Century Investments offers a variety of actively managed investment disciplines through an array of products including mutual funds, institutional separate accounts, commingled trusts and sub-advisory accounts. The company's 1,300 employees serve clients from offices in New York; London; Hong Kong; Mountain View, Calif. and Kansas City, Mo. James E. Stowers Jr. is founder of the company. Jonathan S. Thomas is president and chief executive officer and Enrique Chang is chief investment officer. Through its ownership structure, more than 40 percent of American Century Investments' profits support research to help find cures for genetically-based diseases including cancer, diabetes and dementia.
# # #