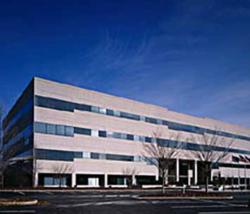 The industry has been waiting and now Automated Security Alert has delivered.
Pittsburgh, PA (PRWEB) October 25, 2011
A desire to grow and succeed is inherent in just about every company's business plan. In the past 12 months, Automated Security Alert has taken this mantra to a new level by working to expand its infrastructure across Pennsylvania and serve the healthcare industry in a way that has never before been available.
An integral part of this growth comes from involvement with all 52 Aging Waiver programs through the state. As a selected provider, ASA offers home monitored medication management and medical alert solutions to patients eligible for care.
In combination with its own individual expansion, ASA has helped develop the state-funded programs. Just nine years ago, discontinued alternatives were available, like the Bridge program. Today it is reduced to just the Waiver and Options programs, with waiting lists for both in some counties. But, as healthcare representatives across the country continue to expand the possibilities, new services consistently emerge.
One such program will allow ASA to showcase its value to patients and healthcare professionals alike. Under Care Transitions, focus will shift to a care plan based on communication across the board between the patient, provider, health system or facility, primary care provider, specialist and care manager. With the current models, information isn't regularly shared with all involved parties. Most commonly there is only a direct link between the provider and care manager.
In the Care Transitions model, an assigned health coach will act as a liaison for an improved communication link. Those involved with the plan hope to see better outcomes as a result of the increased communication based on studies of the model using alternative technology. The findings show staggering numbers in reduced readmissions, emergency room admittance and facilitated bed stays.
ASA has been a solution for the breakdown of this communication link for years but the care transition model has never been utilized by the Waiver or Options programs. With the available technology and current standard practices, the ASA team will act as an essential provider of pertinent information the health coach will need to know under Care Transitions. Their advanced monitoring centers and technicians provide detailed reports of patient activity that facilitate comprehensive patient care.
Representatives are actively involved in the expansion process by partaking in conferences about technology developments and integration. These programs encourage and review new ideas like advanced applications and mobile activity. As exciting as the future may be, patients today need something they are familiar with. While the technology emerges, ASA already has medical alarms, tele health and medication management systems in place that provide the entire care team with the peace of mind they deserve. As Pennsylvania looks forward to new and exciting ways to serve its seniors, ASA will have the opportunity to serve patients with their proven specialties and close the loop to complete the communication link.
Along with the opportunities for growth within the funded programs, ASA has undergone a complete rebranding to align their team with the people and organizations they serve. The grand opening of the certified Life Safety Monitoring Center in Pittsburgh is slated for November 2011 and office locations have expanded to King of Prussia and Cleveland.
These imperative extensions have allowed ASA to impact a greater amount of people's lives, especially in the most underserved areas in all of Pennsylvania's 67 counties. At the request of the Philadelphia Corporation for Aging (PCA) over two years ago, ASA has worked diligently to bring service to both the rural and urban residents of the area. Through introduction as a provider with the local Waiver and Options programs, participation in seminars, health fairs and community events, and the opening of a local headquarters, a relationship has emerged that allows the team to deliver the ASA advantage to the market. Whereas it can be considered a risk to provide to these areas, ASA prides itself in bringing quality service where it was not available in the past.
While the finale to the year quickly approaches, the ASA team is already looking ahead to 2012. Exciting opportunities will continue to emerge, including building the foundation of Care Transitions and an expansion to serve the residents of Maryland.
About Automated Security Alert: ASA has been a local provider of personal emergency response and medication dispensers since 1988. With offices in Philadelphia, Cleveland and their main headquarters in Pittsburgh, ASA's trained operators provide in-home safety throughout the region with medical alert, fall detection and medication management systems. Through use of the array of available products, patients can increase their time at home by an average of six years. For more information on maintaining an independent lifestyle, visit http://www.automatedsecurityalert.com.
###