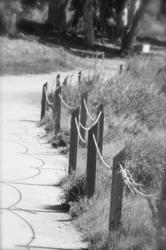 Given our reputation for honesty and surety, we continue to have unique opportunities in the marketplace
Irvine, CA (PRWEB) October 25, 2011
Southern Pacific Group, Inc. has completed its second acquisition in as many months since the principals of the firm started the company this past June. The deal involved the acquisition of three sub & nonperforming commercial loans on three stabilized multifamily assets in California.
Southern Pacific made the purchase as part of its strategy of building a well-diversified portfolio of both sub-performing commercial loans that can be restructured and held in portfolio, as well as nonperforming loans that can be converted to fee simple real estate and operated at a very attractive basis. "We continually advocate the importance of diversifying risk and investment time horizons and this portfolio certainly fits that criteria. When compared to Treasuries, these investments provide annual yields that are 10-20 times greater depending on the timeline, and at risk levels that are extremely low relative to those returns," commented Daryl Schwartz, co-founder of Southern Pacific Group
Southern Pacific Group leveraged another one of its banking relationships to privately negotiate the purchase of the loans directly from the bank and closed the deal within ten days of coming to terms. "Speed and assurance of closing - that is what our banking relationships are looking for. In our experience, many banks are hesitant in working with unknown buyers and other firms that have either failed to close deals in the past or attempted to renegotiate at the last minute in the hope of squeezing the bank for a better deal. Given our reputation for honesty and surety, we continue to have unique opportunities in the marketplace," remarked Schwartz.
Southern Pacific Group maintains a significant deal pipeline that presents a number of unique investment options for their investors. "We recognize that we serve both the financial partners with whom we buy assets from and our investors which entrust us with their investment capital. By maintaining a sizeable deal pipeline, we are able to selectively choose one-off loans or portfolios of loans that fit our need for current reasonable yield and solid long-term capital appreciation. Our investors are particularly excited about the opportunities to continue to invest in a prudent and disciplined strategy, especially during a time when prevailing return levels and investment alternatives aren't great."
About Southern Pacific Group
Southern Pacific Group is a full-service real estate investment firm that provides Investment Management and Advisory services for its investors and financial partners. Southern Pacific seeks to preserve investor capital and deliver exceptional risk-adjusted returns through strategic investments in opportunistic commercial real estate debt and equity.
Though Southern Pacific Group seeks to capitalize on short-term, high-yield opportunities, the firm holds a long-term view of real estate and applies its view in developing and growing sustainable wealth for itself and partners.
The management team possesses complimentary backgrounds and shares a disciplined approach to the due diligence, acquisition, and management of real estate and real estate-related assets. Spanning the last three decades, the team has underwritten more than $5 Billion in real estate transactions, and acquired, managed, or developed over $400 Million in real estate and real estate-related investments. The team combines an expertise in the sourcing, underwriting and management of both residential and commercial assets.
###