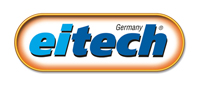 Redmond, WA (PRWEB) October 27, 2011
Redmond-based Eitech America today announced it is now offering customers free standard shipping from eitechusa.com– through January 1, on all online orders of Eitech and Teifoc construction toys. The company is now offering its online free shipping policy in an effort to improve the online shopping experience for customers during the holiday season.
The new free standard shipping policy applies to all eitechusa.com orders shipped within the United States.
The Eitech Shop offers a wide variety of high-quality, educational construction sets designed, engineered, and manufactured in Germany. Shoppers will find that both Eitech steel construction sets and Teifoc brick and mortar construction sets are available for purchase.
Customers shopping at the Eitech America online store can be assured they will receive quality customer service, quick shipping times, and product authenticity.
About Eitech
Featuring fully functioning replicas of machines, structures, and bridges, Eitech construction sets teach children valuable engineering and design skills. Teifoc and Eitech toys are manufactured and engineered in Germany and made exclusively by Eitech, the leading European steel construction and building set manufacturer.
# # #