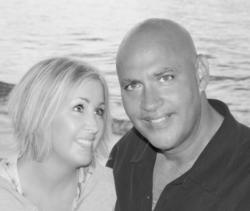 I am thankful to be here and I look forward to doing great things with USHEALTH Advisors
Grapevine, Texas (PRWEB) October 26, 2011
USHEALTH Advisors, L.L.C. (USHA) recently welcomed insurance industry veteran Don Dente, to its family of health insurance professionals, naming him a Regional Sales Leader for the rapidly growing company.
Mr. Dente has been in the health insurance industry for 28 years. He began his career with United Group Association (UGA), where he produced a high of $750,000 in single-year sales. He later opened an office for Pioneer Life Insurance Company in Des Moines, Iowa where he built a sales team that produced as much as $30 million in health premium, per year. Since 1992, Mr. Dente has worked as a health insurance broker, building agencies that produced from $100,000 to $600,000 annualized premium, per week.
"The insurance business is very rewarding for me because you can help people breathe a little easier [by] educating them on how they can re-position a few things and have their money working smarter", said Mr. Dente. "I moved over to USHEALTH Advisors because of the vision they have to provide a fertile environment for Agents to grow in the midst of health care reform. They offer everything an Agent or Agency needs, in order to grow; high compensation with advances, leads, innovative products, stock, bonuses, trips and training. No one else out there has been able to package all of these components together."
Troy McQuagge, the company's president and CEO commented, "Don is a highly successful industry veteran who clearly sees the advantages that USHEALTH Advisors has created for the Agent. We're fortunate to have Don working with us spread the word about this phenomenal opportunity and we are looking forward to helping him build a highly successful Region."
Mr. Dente and his wife Jo have been married for 30 years. They have 10 children, 4 of whom also work in the insurance industry. Mr. Dente concluded his remarks by saying, "I am thankful to be here and I look forward to doing great things with USHEALTH Advisors."
About USHealth Advisors, L.L.C.
USHEALTH Advisors was founded in 2009 as Security Health Advisors, L.L.C. It is a wholly-owned national health insurance distribution arm of USHEALTH Group, Inc. The company sells individual health insurance plans and supplementary products underwritten by The Freedom Life Insurance Company of America and National Foundation Life Insurance Company, wholly-owned subsidiaries of USHEALTH Group, Inc. The company is focused on serving America's self-employed and individual insurance market through its captive Agent sales force.
About USHEALTH Group, Inc.
USHEALTH Group, Inc. is an insurance holding company based in Ft. Worth, Texas focused on providing innovative health insurance coverage for self-employed individuals and small business owners. The goal of USHEALTH is to combine the talents of its employees and agents to market competitive and profitable insurance products, while providing superior customer service in every aspect of the company's operations.
###