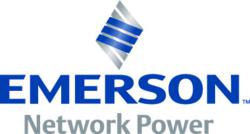 Huntsville, AL (PRWEB) October 25, 2011
Emerson Network Power, a business of Emerson and a global leader in maximizing availability, capacity and efficiency of critical infrastructure, today announced its market-leading Avocent infrastructure management technologies have delivered 20 percent greater system availability to the National Bank of Abu Dhabi's (NBAD) data centers. NBAD is the number one bank in the United Arab Emirates (UAE).
With more than 110 branches and 450 ATMs in the UAE and an overseas network of branches and ATMs, NBAD requires high levels of availability, efficiency and performance from its data centers. In order to meet these needs, NBAD deployed a full range of Avocent technologies for its data centers, including power management and planning software to power distribution units (PDUs) and service processor managers for proactive monitoring and maintenance of server health.
Outlined in a recent case study, NBAD is already seeing a number of benefits from the deployment of Emerson Network Power's Avocent infrastructure management technologies, including:

20 percent increased system availability
Centralized and remote management of all data center systems
Improved cooling by two degrees during extreme conditions
Reduced power consumption
Increased lifespan of data center systems
Faster and more effective response on strategic projects
Elimination of accommodation and employment cost for four engineers for two to three months of design and planning due to the ability to access the data center from a remote location
"Emerson Network Power delivers all the data center management tools and features we need in a unified solution," said Ayman Al-Qudsi, data center group leader for the NBAD. "The products provide a centralized vision of data center management, including power management, remote access, security, data center design and planning. This all-in-one solution enables us to be more efficient and effective, while eliminating the headaches associated with having to manage, maintain and learn multiple products."
Werner Kuehn, vice president of EMEA for Avocent products and services, Emerson Network Power added "Our Avocent technologies have brought an array of benefits to NBAD, including the elimination of the need for the team to have physical access to the data center. The solutions have provided the data center team with greater manageability, control and visibility into the data center and processes, enabling a quick turn on strategic projects."
To view the full case study and to learn more about Emerson Network Power's data center infrastructure management (DCIM) solutions, visit http://www.EmersonNetworkPower.com/DCIM.
About Emerson Network Power
Emerson Network Power, a business of Emerson, delivers software, hardware and services that maximize availability, capacity and efficiency for data centers, healthcare and industrial facilities. A trusted industry leader in smart infrastructure technologies, Emerson Network Power provides innovative data center infrastructure management solutions that bridge the gap between IT and facility management and deliver efficiency and uncompromised availability regardless of capacity demands. Our solutions are supported globally by local Emerson Network Power service technicians. Learn more about Emerson Network Power products and services at http://www.EmersonNetworkPower.com.
About Emerson
Emerson, based in St. Louis, Missouri (USA), is a global leader in bringing technology and engineering together to provide innovative solutions for customers in industrial, commercial, and consumer markets through its network power, process management, industrial automation, climate technologies, and tools and storage businesses. Sales in fiscal 2010 were $21 billion. For more information, visit http://www.Emerson.com.
About the National Bank of Abu Dhabi
The National Bank of Abu Dhabi (NBAD), The Number One Bank in UAE, was incorporated in 1968 and is listed on the Abu Dhabi Securities Exchange (ADX), under stock code (NBAD).Ranked as one of the top 50 safest banks in the world, NBAD currently operates across 13 countries on four continents. NBAD has a network of 113 branches and more than 450 ATMs to provide banking services to customers all over the UAE. Besides brick & mortar branches, NBAD provides 24 hour internet banking access through NbadOnline and NbadDirect, the SMS-based payment service (Arrow) as well as account access and personalised customer support through its 24-hour Call Centre. NBAD's overseas network stretches from Oman, Kuwait, and Bahrain in the G.C.C.; Egypt, Libya, and Sudan in Africa; UK, France, and Switzerland in Europe; Hong Kong and Jordan in Asia to Washington, D.C. in the U.S.A. Overall, NBAD has nearly 50 branches and 60 ATMs outside the UAE. NBAD provides its customers with a wide variety of financial services targeting all segments of the consumer and corporate markets. NBAD is rated senior long term/short term A+/A-1 by Standard and Poor's, Aa3/P1 by Moodys and AA-/F1+ by Fitch giving it one of the strongest combined rating of any Middle Eastern financial institution.
###