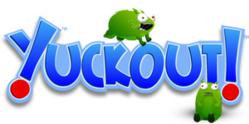 We are going after Google Custom Search specifically.
Fort Myers, FL (PRWEB) October 25, 2011
Yippy, Inc. (Pinksheets: YIPI) (http://www.yippy.com) ("Yippy" or the "Company"), providers of the world's fastest, family friendly educational search engine and web portal, reports today the official launch of YuckOut (http://www.yuckout.com). YuckOut provides children ages 12 and under a free ad-supported web search designed for K8 Educational Institutions.
"Yuckout.com offers educators a choice," stated Rich Granville, CEO of Yippy, Inc. "YuckOut offers fully customizable controls on content and a display that works excellent on iPhones, iPads and other related mobile products. At this point, we have reached completion of all educational engines and now looking to expand their presence through major advertising campaigns."
Granville continues, "As we close in on Ad:tech, I think most people are starting to understand our business model. We are not trying to compete against Google for consumer search. We are going after Google Custom Search specifically. There are very few competitors in Custom Search and Google controls the vast majority of the market with a program that is outdated and falls short in every category to Yippy Custom Search. We will be meeting with major websites and brands at Ad-tech to show the power of our program which will enhance user retention and drive revenues for all involved."
About Yippy, Inc.
Based in Fort Myers, Florida, Yippy, Inc. (http://www.yippy.com) is a new economy technology company that develops technologies and application services environments for both consumer and commercial market segments.
Forward-Looking Statements
Statements in this press release that relate to the Company's expectations with regard to the future impact on the Company's results from new products in development are forward-looking statements within the meaning of the Private Securities Litigation Reform Act of 1995. These statements are subject to risks and uncertainties. Words such as "expects," "intends," "plans," "may," "could," "should," "anticipates," "likely," "believes" and words of similar import also identify forward-looking statements. We assume no obligation to publicly update or revise any forward-looking statements in order to reflect any event or circumstance that may arise after the date of this release, even if new information becomes available in the future. Additional information on risks and other factors that may affect the business and financial results of Yippy, Inc. can be found in the filings of Yippy, Inc. on OTC Markets (http://www.otcmarkets.com).
Contact:
R. Granville
Investor Relations
Yippy, Inc.
1-877-YIPPY01
###