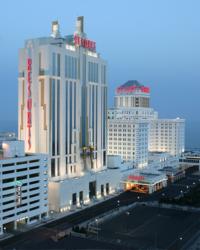 Dallas Sucks. Its mischief night and Resorts & WMGK are up to no good when it comes to the Cowgirls!
Atlantic City, NJ (PRWEB) October 25, 2011
The all new Resorts Casino Hotel has partnered with Philadelphia classic rock powerhouse WMGK to take tailgating to a whole new level and throw the region's largest Dallas Sucks tailgate party in the Holiday Inn lot at the stadium on Sunday, October 30 from 5 p.m. to 8 p.m.
"There is no doubt this is a huge rivalry and a pivotal game for both teams and we wanted to go all out to create a one-of-a-kind atmosphere for all fans and tailgaters to enjoy," said Dennis C. Gomes, owner, president and C.E.O. of Resorts Casino Hotel. "WMGK is a natural fit to partner with. Their energy and enthusiasm is contagious and they have created an ultimate tailgating party with free food, entertainment and more! The entire Resorts team, Ray Koob and WMGK are ready to watch the Eagles fly to victory."
Starting at 5 p.m., tailgaters will enjoy free food provided by Dietz & Watson, live entertainment from WMGK House Band, All That Matters and a bevy of Dallas Sucks themed activities including:

A 500 room giveaway by Resorts Casino Hotel
A Dallas QB cut-out will be on-site for tailgaters to enjoy during the pre-game festivities
Fire dancers from Resorts Casino Hotel's Cirque Risque Holiday Show
Resorts Casino will bring a little Roaring 20's to the party with the beautiful Gatsby Girls and stilt walker, Mackie, passing out Resorts logoed items and coupon books worth more than $500 in savings. Tailgaters will also have the opportunity to sign up for a chance to win the ultimate overnight hotel package featuring show tickets, dinner and more.
At each home game the all new Resorts will bring a new, exciting twist to the tailgate and cheering on the Birds! Tailgates take place in the Holiday Inn lot (located on Packer Ave.) for the three hours prior to game time (10am – 1pm for 1pm games, 1pm – 4pm for 4:15pm games, 5pm -8pm for Sunday and Monday night games). All tailgates feature WMGK personality Ray Koob, free food from Dietz & Watson, live entertainment from the WMGK house band, All That Matters and more.
For more information on the new Resorts visit the official Web site at http://www.resortsac.com and follow us on Twitter at http://www.twitter.com/resortscasino and on Facebook at http://www.facebook.com/resortscasino.
###