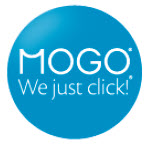 Seattle, WA (PRWEB) October 25, 2011
MOGO Design, Inc. (http://www.mogocharm.com) announced today that it has closed a $400,000 Series A venture round, receiving funding from Omshreembrazee (OSB) Holdings LLC and RJR Family Enterprises LLC. Both Washington-based venture funding entities are managed by Robert M. Harris, Jr., CEO of Pacific Market International. MOGO Design creates, markets and distributes patented magnetic accessories, footwear and charms that are wildly popular among tween and teen girls. The newly acquired funds will be allocated to further establish MOGO brand awareness and distribution in international markets, expand retail channels in North America, and accelerate the research and development of new MOGO fashion-inspired products.
MOGO Design also announced the appointment of Chelsey Owen to its Board of Directors. Ms. Owen is a partner with The 10th Muse, an organization that works with select entrepreneurial businesses to infuse resources and expertise to accelerate growth and expand market share. Ms. Owen also co-founded Chelsey Henry LLC, a highly successful designer handbag company.
"When taking a look at MOGO Design, we immediately recognized an innovative product concept that has proven to be successful in the U.S. among the highly elusive tween girl market," said Robert Harris, Jr. "The appeal and quality of MOGO products combined with the incredibly talented executive team – both from a fashion design and business perspective – was enough to capture the attention of investors who were very interested in being a part of the company's expansion into international markets."
MOGO Design was founded by Paige Clark in 2009. Since that time, the company has launched three core products – MOGO Charmbands, MOGO Click Flops and MOGO Mosies – along with more than 400 MOGO Charms. MOGO products are currently sold in 3,400 independent retail stores as well as online at http://www.mogocharm.com and through other e-commerce retailers. In March 2011, MOGO entered a distribution agreement with Nordstrom for MOGO Charmbands and MOGO Charms to be carried in all full-line locations throughout the U.S. In recent months, the company has also established retail presence in Italy, Australia, Canada, among other regions.
"This round of funding will allow us to expand our extensive patented and trademarked intellectual property in the global marketplace," said Paige Clark, CEO of MOGO Design. "We also have aggressive plans to take the MOGO product line in new and exciting directions through co-branding and licensing agreements that will both deepen and broaden our demographic, while staying true to MOGO's core design essence of allowing consumers to customize their wardrobes in very inventive, stylish and personal ways."
About MOGO Design, Inc.
Founded in 2009, MOGO Design, Inc. is a Seattle-based company that has developed a patented magnetic accessory and footwear line which lets girls and women celebrate all the things that make them click. With a colorful array of MOGO Charmbands and more than 400 magnetic MOGO Charms, girls of all ages can mix and match or trade with friends. Whether they love horses, sports, ballet or dogs, there is a MOGO Charm to match every interest and mood. Collections can be even further personalized with alphabet and birthstone charms and creative linking of multiple charmbands resulting in everything from chokers to ankle bracelets, headbands and more. The MOGO Charmbands were also recognized by The Parents' Choice Foundation in fall 2011 receiving the Parents' Choice "Fun Stuff" Award. On the footwear front, MOGO Click Flops and MOGO Mosies allow fans to extend charm collections to the feet for all seasons. MOGO products are sold in 3,400 independent retail stores as well as all full-line Nordstrom locations throughout the U.S. In 2011, the company also established MOGO Furr-Ever-Friends, a national program that aids in the rescue and support of animals. Go to http://www.mogocharm.com to find the MOGO collection that clicks with you.
MOGO is a registered trademark of MOGO Design, Inc.
###