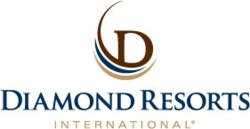 Las Vegas, Nev. (PRWEB) October 24, 2011
DPM Acquisition LLC, an unrestricted subsidiary of Diamond Resorts International® (Diamond), a global leader in the hospitality and vacation ownership industries, has today announced it has entered into an agreement to acquire a substantial portion of the assets of Pacific Monarch Resorts, Inc. (Pacific Monarch). Pacific Monarch has approximately 100,000 owners with nine resorts located in California, Nevada, Utah and Mexico. To effect the transaction, Pacific Monarch and certain of its subsidiaries have filed for chapter 11 bankruptcy protection in the U.S. Bankruptcy Court for the Central District of California. The acquisition is subject to the approval of the U.S. Bankruptcy Court and certain other conditions. Assuming bankruptcy court approval is obtained and all conditions have been satisfied, Diamond anticipates closing the acquisition in the first quarter of 2012.
Diamond Resorts International®, with global headquarters in Las Vegas, Nevada, is one of the largest hospitality companies in the world with more than 200 branded and affiliated resorts and over 27,000 guest beds in 28 countries with destinations throughout the continental United States and Hawaii, Canada, Mexico, the Caribbean, Europe, Asia, Australia and Africa. Offering simplicity, choice and comfort to more than 418,000 owners and members through the branded hospitality service of approximately 5,000 team members worldwide, Diamond Resorts International® is dedicated to providing its guests with effortless and relaxing vacation experiences every time, for a lifetime.
Annually, nearly 1.4 million owners, members and guests enjoy the simplicity, choice and comfort Diamond Resorts International® offers through our branded hospitality experience.
About Diamond Resorts Corporation
Diamond Resorts Corporation and its subsidiaries develop, own, operate and manage vacation ownership resorts and, through resort and partner affiliation agreements, provide owners and members with access to 71 managed resorts and 132 affiliated resorts and four cruise itineraries through THE Club® at Diamond Resorts International®. To learn more, visit DiamondResorts.com.
#-#-#