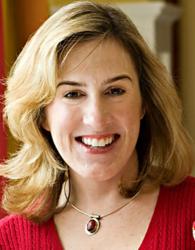 There are so many tricks that businesses can get caught in when it comes to taxes — which makes incorporation such a great benefit for small businesses.
Madison, WI (PRWEB) October 25, 2011
As Halloween season approaches, trick-or-treating may be at the forefront of many people's minds. One place where tricks cause a major headache for small businesses can be taxes and compliance checks, which is why BizFilings, a leading online incorporation provider, presents four common tricks and treats of small businesses.
1. For many small businesses, taxes are full of confusion and worry. Don't get tricked into paying more of your income by remaining a sole proprietor. Earnings from a sole proprietorship are subject to self-employment taxes, which are quite high. However, in a corporation, only salaries are subject to such taxes, while profits are not. This "treat" can end up saving individuals thousands of dollars per year.
2. Keeping your business compliant once you've formed a corporation or LLC can be full of tricks. To make it easier to stay compliant, make sure to send in an Annual Report or Statement on time as required by the state where your company is incorporated. If you don't, you may get a bad scare from your state when they revoke your business entity. Other things to watch out for are to make sure to file for foreign qualification if the business is operating in any state(s) other than the state of incorporation, and keep personal and business expenses separate.
3. Treat yourself and your employees to benefits like health insurance premiums, retirement plans and life insurance. In a corporation, these types of employee benefits are often tax-deductible expenses, or a corporation can provide greater contribution limits than companies that are unincorporated. This can be a great recruitment tool as well as a great benefit for entrepreneurs themselves.
4. Stay clear of tricks that are involved with taking a home office deduction. According to the Small Business Administration, the average home office deduction is $3,686. However, make sure that writing off a home office makes sense for your future, as the space designated as a home office cannot be exempted from capital gains tax if the house is later sold.
"There are so many tricks that businesses can get caught in when it comes to taxes —which makes incorporation such a great benefit for small businesses," says Karen Kobelski, member of the leadership team at BizFilings. "Every business is different, but the many benefits of incorporating mean there's truly something for everyone and every kind of business."
BizFilings makes starting a business easy — helping with incorporation, managing foreign qualifications, maintaining compliance, or assisting with registered agent services. For more information about the benefits of incorporation, visit the BizFilings Online Learning Center.
About BizFilings
BizFilings is a full-service, online incorporation service provider, offering small business owners a fast, easy, and economical way to form a corporation, limited liability company (LLC), or other business structure online or by phone. BizFilings also offers a full range of business filing and compliance products, including nationwide Registered Agent Service, helping keep businesses in compliance with state regulations. BizFilings can be found online at http://www.BizFilings.com. BizFilings is a part of Wolters Kluwer Corporate Legal Services, a business of Wolters Kluwer, a market-leading global information services company with annual revenues (2009) of €3.4 billion ($4.8 billion) and approximately 19,300 people worldwide. Visit http://www.wolterskluwer.com.
###