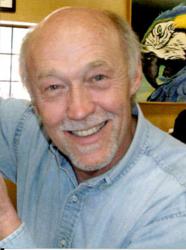 My dad always told me 90% is in the planning and preparation and 10% in implementation.
San Diego, CA (PRWEB) October 24, 2011
J.Michael Palka is offering a special discount to SUMATICI's Confidential Business Assessment. Receive a $100 discount from the $399 price. SUMATICI's Confidential Business Assessment is a way for small to medium size businesses and entrepreneurs to receive a full written assessment of their business or business concept from Sumatici's staff of professional business and accounting consultants.
SUMATICI's focus is to provide due diligence processes so that entrepreneurs may use established tools to identify strengths, weaknesses, business model and revenue model definition through the Confidential Business Assessment (CBA) program.
By using the CBA, SUMATICI can save time and money for business owners and entrepreneurs by immediately identifying opportunities and potential challenges in a business model. Why spend thousands, tens of thousands or a life's savings when a $299 investment can resolve hundreds of questions?
And by using the discount code "DISCOUNT" at check out business owners and entrepreneurs will receive a $100 discount along with a physical copy of the new book Business Owner's Handbook by Tony D. Smith and Darrel R. Whitehead which was written to assist business owners in discovering ways to grow their businesses.
The final assessment can be up to 30 or more pages in length, depending on the answers to the assessment.
"This is one of the most comprehensive business or business idea assessments available today. It was developed by Tony D. Smith one of the country's premier business plan writer to assist entrepreneurs and business owners in evaluating all aspects of their business or idea," J.Michael Palka, an international business publicist said.
To receive your discount click here to go to the SUMATICI site and when registering for the Confidential Business Assessment use the code "DISCOUNT" to receive your $100 discount.
ABOUT J.MICHAEL PALKA
J.Michael has been serving small to medium size businesses for over 35 years. His unique ability in discovering opportunities in businesses that business owners and entrepreneurs overlook has established him as the "go to" marketing and publicity consultant. His new book "PR on Fire" is due out in the second quarter of 2012. He was the first businessperson to receive the "Bronze Medallion to the City of Houston" previously reserved for dignitaries and Heads of State for his work in promoting small business. As a publicist he has sold over 5 million books for one of his clients.
J.Michael Palka is available for media interviews and keynote speeches.
###