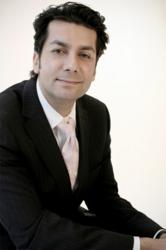 Los Angeles, California (PRWEB) October 25, 2011
With Halloween around the corner, Brentwood Dentist Dr. Cameron Torabi is helping parents concerned about candy overload by purchasing candy at $1 per pound. The effort is part of a Halloween Candy Buyback which happens every October and November and encourages parents to monitor their child's sugar intake and limit the amount of sweets enjoyed on the holiday. The event is set to take place at Dr. Torabi's Brentwood office and will be ongoing until early November.
In the dental industry, October is considered National Dental Hygiene Month, so creative dental practices often beef up their efforts to increase awareness of preventive dental care. By buying back Halloween Candy, Dr. Torabi hopes to effect that awareness while helping his patients and donating to good causes.
"It's not coincident that National Dental Hygiene Month happens right around Halloween," says Dr. Torabi. "Halloween and the Holidays that follow are notorious for sweets and rich foods, which can be potentially harmful to a child's dental health, especially when not eaten in moderation."
As a dentist in Santa Monica, Dr. Torabi advises parents limit the amount of sugar intake their children receive. In addition, he recommends infants and toddlers be weaned off baby bottles as soon as possible. "Tooth decay is the number one cause of tooth loss among children," adds Dr. Torabi. "Fortunately, there are numerous ways to prevent tooth loss and decay. I believe prevention to be the best and most cost effective fix."
Dr. Torabi goes on to point on that effective preventive care leads to less extensive restorative dental treatment, which helps lower health costs for patients.
So what happens to the candy that is bought by the practice? It is donated to families who are less fortunate, so they can have a great Halloween too.
For additional information on Dr. Torabi, or on the Halloween Candy Buyback event, visit http://www.brentwoodsmile.com.
About Brentwood Smile:
Brentwood Smile is a general, cosmetic, and restorative dental practice located in Brentwood on the West side of Los Angeles. Brentwood Smile specializes in treatment with dental implants, cosmetic dentistry, and orthodontics. The owner, Dr. Cameron Torabi, is a general dentist with specialized training in dental implants, porcelain veneers, and porcelain crowns. Dr. Torabi is a graduate of the USC School of Dentistry and a Fellow of the California Implant Institute.
Media Contact:
Cameron Torabi, DDS, FCII
Brentwood Smile
12301 Wilshire Blvd. Suite 205
Los Angeles, CA 90025
310-481-0111
http://www.brentwoodsmile.com
###