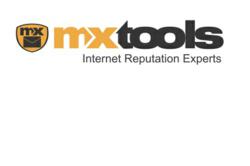 We chose MailChannels products because of its high performance SMTP proxy and best-in-class filtering
Paris, France (PRWEB) October 25, 2011
MailChannels, the leader in carrier-scale mail transport solutions, today announced that MXTools, the leading worldwide Reseller for both Spamhaus and SURBL datafeeds, has entered into a Strategic Partnership to provide advanced outbound spam protection for Internet Service Providers.
Under the new agreement, MXTools will distribute MailChannels Smart Outbound Relay, an innovative and high performance Mail Transport platform that enables ISP's to instantly identify and block outbound spam and other fraudulent email traffic.
Designed specifically for the Abuse Desks of Service Providers, Smart Outbound Relay eliminates email delivery problems due to spammers and other cyber-miscreants. It is designed to replace outbound mail relays which receive email messages from users within the ISP's network, and relay these to the Internet. Preventing outbound spam substantially reduces blacklistings by major reputation providers (such as UCEPROTECT and Spamhaus) while ensuring that email delivery is reliable for all of the ISP's clients.
"We chose MailChannels products because of its high performance SMTP proxy and best-in-class filtering," said Denis Hamel, CTO of MXTools. "It simply works at getting our customers off blacklists." MXTools is the leading reseller for many of the top brands of messaging anti-abuse tools and has several thousand clients worldwide.
"MXTools has been selling Spamhaus and SURBL for several years - we have always been impressed by their growing customer base," said Ken Simpson, Co-Founder of MailChannels. "We are extremely pleased to be partnering with MXTools and look forward to introducing our technology to their clients."
About MailChannels
MailChannels develops the world's fastest and most flexible transparent outbound spam filtering solution. The company's MailChannels Outbound detects and prevents spam from leaving service provider networks, without inconveniencing customers in any way. Recognized by Red Herring Canada Top 50 and the MIT Spam Conference, MailChannels protects Fortune 500 companies, leading service providers and universities worldwide.
For more information on MailChannels, visit http://www.mailchannels.com.
About MXTools
MXTools is an authorized reseller and provider of technical support for the Spamhaus and SURBL data-feeds. For only pennies per mailbox, users can be rid of spam while helping to further support the global fight against spam gangs and affiliated cyber-miscreants.
For more information on MXTools, visit http://www.mxtools.com.
###