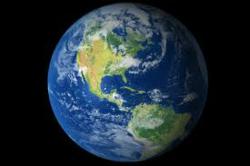 Life-Sciences.net - Geography
(PRWEB) October 26, 2011
The Geographical Sciences category of the Life-Sciences Magazine covers the physical characteristics of the earth including its surface features, and the distribution of life on earth. This section currently contains more than 53,000 articles. A great part of these contributions derive from over 240 international scientific journals covering this applied life science.
The latest inclusions deal with global pattern of earthquakes. The authors analyze the distributions of number of events and seismic energy (on the Earth's surface and conclude that the latitude distributions of number of earthquakes and their magnitudes have medians near the equator, the energy is equally distributed in the two hemispheres, and a maximum of earthquakes and energy release occurs in the shallower 50 km.
A related article covers the viscosity of the D" layer of the Earth's mantle which is the lowermost layer in the Earth's mantle. Its viscosity controls a number of geodynamic processes. The authors determine the effective viscosity in this layer and argue that such a viscosity structure would be a natural consequence of a steep temperature gradient in the D" layer, and will facilitate small scale convection and melt segregation in the D" layer.
The social network Life-Sciences.net has been established to discover and share scholarly and popular content in the basic and applied life and earth sciences including biology, agriculture, forestry, the environmental sciences, and the health sciences.
While the very latest Geography Sciences content is rarely older than a few minutes, the front page of Live-Sciences.net usually presents stories submitted ca. 20-60 minutes ago. All categories including that of Geography feature RSS Feeds. At the same time, all categories and articles can be bookmarked with the AddThis Sharing buttons which include the increasingly popular Google+1 button.
The website newly features a "Top Content" sidebar which includes the most actively read and shared articles available on the site and the Google Translate gadget which supports translating Life-Sciences.net's content into over 50 languages. The site's own search function enables users to search for keywords or phrases. For every story displayed, it also suggests up to 10 related articles which are displayed sorted by relevancy.
Life-Sciences.net maintains the Twitter account @Life_Sciences_ which currently features 75,085 tweets and 1,180 followers. The Geography category is represented by Twitter's @GeographyMag containing 22,207 tweets.
###