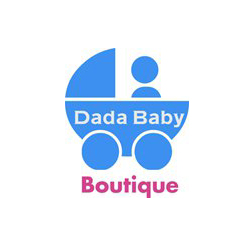 Atlanta, GA (PRWEB) October 26, 2011
Even with the ongoing recession and bleak economic outlook the Dada Baby Boutique, an online baby gift retailer, is expecting a banner holiday sales season. Though money is tight for most Americans the convenience of online shopping combined with the fact that no one wants to disappoint children around the holiday season is giving retailers like Dada Baby Boutique reason to believe practical and affordable baby gifts and gifts for children will still sell. From cute holiday apparel and eco-friendly toys to comfortable crib bedding sets for boys and girls, baby gift sellers are expecting the magic of the holidays to encourage parents and friends to dig deep and find the money to make children happy for Christmas and Hanukah.
While everyone likes to enjoy the holiday season none believe in it quite the way children do. Parents everywhere know how important it is for kids to believe, even if it's just for a little while, and the holidays present the perfect opportunity to brighten a child's world by presenting baby boys and girls with fun and whimsical gifts like plush toys, play tents and cute holiday outfits. Even with unemployment leveling off at double digits, parents who have had to sacrifice throughout the year are determined to not let the rough economy ruin their family's holidays.
The Dada Baby Boutique, an online baby gift outlet based near Atlanta, is gearing up for what it expects to be a rebound holiday. While the weak stock market and threat of layoffs has slowed the sales of many businesses the baby gift market is expecting parents who have put off buying presents for baby showers and birthdays to splurge a little for Christmas, Hanukah and other seasonal celebrations. Dada Baby Boutique has many items in stock that they believe will be deemed practical enough for parents to justify the costs including cute red Pettiskirts and Pettidresses, plush toys that don't require batteries such as Jellycat stuffed animals and crib bedding for boys and girls from top brand name designers like Oilo.
To make it even more affordable the Dada Baby Boutique will be offering exclusive holiday season discounts and special offers to encourage parents and friends who have friends and family with young children to forgo buying gifts for themselves and instead use the money to surprise a baby boy or baby girl on Christmas morning. With a wide selection of affordable baby gifts to choose from, the Dada Baby Boutique is a great alternative to crowded malls, overpriced chain stores and cheap plastic baby toys. By providing high quality baby apparel, toys and furnishings the Dada Baby Boutique makes it easy to shop for babies and toddlers even when budgets are strained.
Press release services by Keyword Performance, an ethical internet marketing firm specializing in search engine optimization.
###