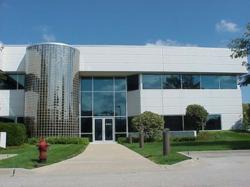 When we form strong relationships with our suppliers, the customer always wins
Lincolnshire, IL (PRWEB) October 27, 2011
In a continuing effort to promote strong ties with it's supply base, The Sentral Group has signed an agreement with Hirose Electric Co. to be a Value-Added Interconnect Partner. Sentral was chosen based on their experience with Hirose connectors and history of collaborating successfully with customers.
The VIP program allows Sentral to work closely with Hirose on new technologies and allows fulfillment of orders ranging from a few pieces to production quantity volumes.
"Sentral has a long history of working closely with suppliers to benefit our end customers" said Sentral president Bill Schlitz. "We are looking forward to working with the Hirose team. When we form strong partnerships with our suppliers, the customer always wins"
Sentral is one of the largest independent manufacturers of custom cable assemblies, wire harnesses, felxible tubing assemblies, and electro-mechanical assemblies in the United States. It's primary manufacturing facility is in Lincolnshire, Illinois. The company has an extensive portfolio of automated and semi-automated equipment and performs 100% of it's manufacturing in the United States.
For more information on Sentral's capabilities go to http://www.sentral.com/capabilities.html
# # #