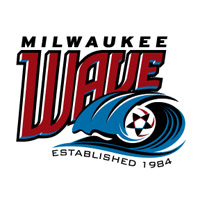 "In sports and in life, a quick diagnosis of an injury is crucial in order to get back into the game," said Larry Sayles, certified athletic training for Milwaukee Wave. "We use Smart Choice MRI services and speedy imaging results so our medical staff can
Milwaukee, WI (PRWEB) October 26, 2011
Smart Choice MRI, the first Imaging center in the country to offer MRI's at an affordable, all-inclusive flat rate, is again teaming up with Major Indoor Soccer League's (MISL) 2011 Champions, the Milwaukee Wave. The partnership focuses on both organizations' commitment to ensure excellence in treatment of the teams' players and their sustained efforts to support the community.
"In sports and in life, a quick diagnosis of an injury is crucial in order to get back into the game," said Larry Sayles, certified athletic training for Milwaukee Wave. "We use Smart Choice MRI services and speedy imaging results so our medical staff can evaluate players' injuries and get them back on the field."
Soccer players are prone to a range of injuries including: stress fractures, knee sprains, ligament damage and meniscus tears. More seriously, players experience back pain caused by bulging or ruptured disks; or dizziness and headaches due to concussions. "From professional athletes to a patient suffering from back pain due to a car accident, our MRI services offer the same high quality in a timely manner," said Eric Haberichter with Smart Choice MRI. In past seasons, the Milwaukee Wave utilized SmartChoice MRI's services for a number of player injuries including those of Goalkeeper Nick Vorberg.
"Soccer has been the main focus on my life since I was a boy and I am not going to let anything keep me from what I love to do," said Terminesi. "When team physicians refer me to the staff at SmartChoice MRI, I know that I am in good hands."
Fans are invited to join the Milwaukee Wave and SmartChoice MRI for the team's home opener on November 13 at 3:00 p.m. against the Wichita Wings.
About the Milwaukee Wave
The Milwaukee Wave is an American professional indoor soccer team based in Milwaukee, Wisconsin, and in 2011 won their fifth Major Indoor Soccer League championship. Founded in 1984, they are the oldest continuously operating professional soccer team in North America and a member of the Major Indoor Soccer League. The team plays their games at the U.S. Cellular Arena. For more information about the Milwaukee Wave visit http://www.milwaukeewave.com or call (414)224-9283.
About Smart Choice MRI
Smart Choice MRI was founded in 2006 with a mission to provide patients the highest quality service at an affordable, all-inclusive price of $600. With locations in Sheboygan and Milwaukee, Wis., Smart Choice is the only flat rate, transparently priced MRI center in Wisconsin. Since its' inception, Smart Choice has cared for over 20,000 patents, 1,800 referring physicians, affiliated with over 100 health insurance companies and is accredited by the American College of Radiology (ACR.) For more information about Smart Choice MRI, visit http://www.smartchoicemri.com or call (414)431-0309.
# # #