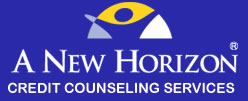 There are alternatives to these expensive payday loans offered Mr. Stark
Fort Lauderdale, FL (PRWEB) October 25, 2011
An alarming trend is beginning to develop among the larger banks. Several major banking institutions have added short-term advances on a customer's next paycheck, otherwise commonly known as a "payday loan", to their menu of credit services. Steven Stark, Chief Operating Officer of A New Horizon Credit Counseling said, "This loan vehicle, formerly dominated by payday loan stores and more recently internet websites, provides an easily accessible loan with an expensive price tag where annual interest rates can exceed 300 percent."
While they prefer to give them names other than payday loans, Wells Fargo, Fifth Third, U.S. Bank and Regions now offer these loans with varying rates. Wells Fargo charges 7.5% and the other three charge 10%. "The banks defend their new product by claiming that this is a short term loan, but our experience with our clients shows that these loans are chronic, and borrowers string them together without a break." said Stark. Since these loans are for short periods, typically 10-15 days, it can get expensive very fast. For example, the Annual Percentage Rate of a 10-day loan at 10% is actually 365%.
With these loans being offered at familiar banks, they may be perceived by depositors as legitimately different than payday loans, but most consumer advocates still characterize them as predatory lending.
There are alternatives to these expensive payday loans offered Stark, "Consider obtaining credit counseling that offers a debt management plan. The money you will save on payments to your creditors with such a plan will allow you to meet your current obligations and avoid the need for a new loan. If you must borrow, try a credit union; they make small loans averaging less than $500 with interest rates below 21%."
A New Horizon Credit Counseling Services is a nonprofit debt consolidation organization that has been helping consumers since 1978. For more information about their programs, contact 1-800-556-1548. They can also be found on the web at http://www.anewhorizon.org, or reached via email at slieberman(at)anewhorizon(dot)org.
# # #