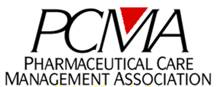 (Washington, DC) (PRWEB) October 25, 2011
The Pharmaceutical Care Management Association (PCMA) today launched a new multimedia campaign highlighting the innovative tools and programs pharmacy benefit managers (PBMs) use to make prescription medications safer and more affordable for more than 216 million Americans with health coverage provided through Fortune 500 employers, health insurance plans, labor unions, and Medicare Part D.
"This multimedia campaign is a new opportunity for our industry to share with policymakers, the news media, and others the important prescription drug savings and safety benefits we provide to more than 216 million Americans," said PCMA President and CEO Mark Merritt.
View the new video here or at http://www.pcmanet.org.
PBMs will save consumers and payers almost $2 trillion in prescription drug costs – a 35 percent savings – over the next decade, according to new research from Visante. The research also found that another $550 billion could be saved if payers used the full array of savings-tools that PBMs offer. By adopting PBM-recommended best practices, commercial plan sponsors could cover the cost of more than 200,000 additional jobs next year. Put another way, each 1% decrease in prescription drug expenditures covers the cost of 20,000 jobs nationwide.
(Click here to read the Visante report)
PBM tools focus on five primary categories that reduce drug trend:
1. Negotiating Rebates from Drug Manufacturers: PBMs negotiate rebates from manufacturers of brand drugs that compete with therapeutically similar brands and generics. Manufacturers typically provide a rebate if their product is "preferred," which means it is assigned a copay lower than competing products.
2. Negotiating Discounts from Drugstores: Retail pharmacies provide discounts to be included in a plan's pharmacy network. The more selective the network, the greater the discount, since each pharmacy will gain business.
3. Offering More Affordable Pharmacy Channels: Mail-service and specialty pharmacy channels typically give plan sponsors deeper discounts than do retail pharmacies. These channels also help encourage the use of preferred products for additional savings.
4. Encouraging Use of Generics and Affordable Brands: PBMs use several tools to encourage the use of generic drugs and preferred brands. These include: formularies and tiered cost sharing, prior authorization and step therapy protocols, generic incentives, consumer education, and physician outreach. As PBMs and plan sponsors strive for greater savings, drug mix becomes even more important.
5.Reducing Waste and Improving Adherence: PBMs use Drug Utilization Review (DUR) to reduce waste such as polypharmacy and implement patient adherence programs to help patients stick to their prescription regimens. Both programs improve clinical outcomes and influence prescription volume and expenditures.
###