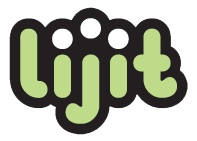 We are ecstatic about Lijit's continued organic growth, which we have been able to achieve by staying to true to our company philosophy that 'publishers are our people' so we do what supports them and their efforts
Boulder, Colorado (PRWEB) October 25, 2011
Lijit Networks, Inc., a wholly-owned subsidiary of Federated Media Publishing, today announced major company milestones that make September 2011 the biggest month on record since the company's inception. Over the past two months, Lijit has added 20,000 sites organically, bringing the Lijit Network to over 90,000 sites in total and ranking it a #1 US network according to Quantcast.
Just last week, FMP, Lijit's parent company, announced a partnership with Automattic to bring the combined entity's tools and services to over 24 million mid and long tail sites hosted on the WordPress platform. The FMP, Lijit and WordPress.com combination reaches nearly 247 million unique visitors in the U.S., according to data from Quantcast.
In addition, continued development on Lijit's real-time bidding platform has provided publishers with higher CPMs and fill rates than ever before. Lijit now averages 325 million ad transactions per day, representing an over 160% increase over the past two months alone. Based on this growth, Lijit is now paying out over $1,000,000 per month to publishers, growing at a rate of over 20% month-over-month.
"We are ecstatic about Lijit's continued organic growth, which we have been able to achieve by staying to true to our company philosophy that 'publishers are our people' so we do what supports them and their efforts," said Todd Vernon, Founder and CEO of Lijit Networks. "With our recent acquisition by Federated Media, existing Lijit publishers become part of the largest network of authentic, high quality and independent sites and will be able to take advantage of new opportunities to build their business."
The joint FMP/Lijit entity now provides publishers with an end-to-end solution that includes everything from creative, conversational advertising campaigns to traditional display advertising, video advertising and even mobile advertising. Publishers can layer on top complementary tools such as audience analytics and reader engagement tools for a complete platform that helps them better monetize and grow their website(s).
About Lijit Networks, Inc.
Lijit Networks, Inc. is a wholly-owned subsidiary of Federated Media Publishing. By providing innovative advertising services, audience analytics, and reader engagement tools to over 90,000 online publishers, websites and networks, Lijit helps publishers grow their website, build their business and make more money. Lijit connects publishers with premium online advertising campaigns that are highly targeted and contextually relevant to the publisher's audience. Learn more at http://www.lijit.com.
Lijit, the Lijit Networks logos and all other Lijit Networks product or service names are trademarks or registered trademarks of Lijit Networks, Inc. All other names and trademarks are property of their respective owners.
# # #