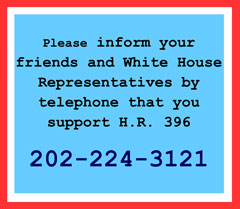 We have a solution to TBI/PTSD and we are not just TALKING about it we are doing it.
New Orleans, LA (PRWEB) October 26, 2011
Salem-News.com corrects on October 22nd Salem-News.com error in article "PTSD and the American Legion Continued... Dr Harch only charges $200 per treatment, not $2,000!
Harch Hyperbarics Inc thanks Tim King, Editor for his rapid response in changing that figure. Family Physicians' Center & Dr. Harch want to make it perfectly clear that rates are only $200 per session. Hospital based HBOT is $2,000 for the same pharmaceutical grade hyperbaric oxygen therapy that Dr. Harch offers at the private clinic Family Physicians' Center. Dr. Harch has treated many veterans pro bono. "We honor our wounded heroes and believe in giving back," says Juliette Lucarini RN. The article in the Salem News was a commentary on The American Legion Magazine piece 10/1/11 which states:
"Harch says the federal government's reluctance to accept HBOT as a legitimate treatment form for PTS and TBI comes down to money. 'I firmly believe that's No. 1,' he says. 'We charge $200 an hour at our clinic. The Medicare rate is about $275 an hour. This is billed in hospitals at $2,000 an hour. DoD has thrown out a figure that you need $500,000 lifetime to treat a brain-injured veteran for these symptoms and problems. First of all, there's no evidence for that. Secondly, if you even took the 80-treatment protocol that I developed, that's $160,000 at the billed hospital rate ... The reality is that treatment with drugs and all these other therapies is doubly expensive.'"
Juliette Lucarini RN stated: "I am concerned about all of the people who may have read that article before the correction was made. I want the world to know that we only charges $200 for a hyperbaric oxygen treatment, not $2,000. And we have treated many veterans pro bono. We have a solution to TBI/PTSD and we are not just talking about it we are doing it. Old Chinese saying: 'Man who says it can not be done should not interrupt man who is doing it.' We at Dr. Harch's office honor the veterans for the sacrifices they have made and we are working very hard to get help for more of them. Many more of them."
# # #