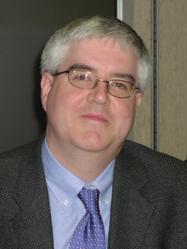 Finn Raben, Director General, ESOMAR, "Confirmit Horizons will ensure that all of our surveys and polls are engaging, timely and well constructed to ensure the highest possible response rates and the best possible feedback."
(PRWEB) October 26, 2011
New York, NY and Oslo, Norway and London, UK: ESOMAR, the organization for encouraging, advancing and elevating Market Research worldwide, and Confirmit, the leading global software provider for Customer Feedback, Employee Feedback and Market Research solutions, today announced that Confirmit Horizons is to be ESOMAR's platform of choice for all of its post-conference surveys and industry polls.
ESOMAR promotes the value of market and opinion research in highlighting real issues and bringing about effective decision making on a global level. Finn Raben, Director General, of the organization, comments: "As the body that encourages and supports the market research industry, ESOMAR believes in, and promotes to its members, the need to adopt industry-leading solutions to further enhance business success. Confirmit Horizons will ensure that all of our surveys and polls are engaging, timely and well constructed to ensure the highest possible response rates and the best possible feedback."
The post-conference survey for the ESOMAR 3D Conference, being held in Miami from the 26th to the 28th of October, will be handled by Confirmit, following the successful roll out for the recent 2011 Congress in Amsterdam. ESOMAR runs, on average, six conferences per year for which post-event satisfaction surveys are required, and additionally performs a variety of industry polls –all of which will now be handled by Confirmit Horizons.
Pat Molloy, Chief Strategy Officer at Confirmit, said: "We were delighted to partner with ESOMAR for its post-Congress survey this year and we are looking forward to providing our technology platform for all its insight-gathering requirements. Whether collected by paper, phone, web, email or mobile, ESOMAR can look forward to receiving comprehensive, accurate feedback from conferences and other activities."
The ability to create a customized survey template that is more engaging than a series of tick boxes was one of the main reasons for change at ESOMAR. As Raben concludes: "Our surveys and polls have traditionally been conducted in a variety of styles and via an assortment of partners which has resulted in a good but not wholly consistent approach. With Confirmit Horizons we hope to ensure that our surveys are more interesting, relevant and appealing to complete."
About ESOMAR
ESOMAR is the essential organisation for encouraging, advancing and elevating market research worldwide. With more than 4,800 members from over 120 countries, ESOMAR's aim is to promote the value of market and opinion research in illuminating real issues and bringing about effective decision-making. To facilitate this ongoing dialogue, ESOMAR creates and manages a comprehensive programme of industry-specific and thematic conferences, publications and communications as well as actively advocating self-regulation and the worldwide code of practice. For more information on ESOMAR, please visit http://www.esomar.org.
About Confirmit
Confirmit is the world's leading SaaS vendor for Customer Feedback, Employee Feedback, and Market Research applications. The company has more than 275 employees and offices in Oslo (headquarters), Guildford, London, Moscow, New York, San Francisco, Vancouver and Yaroslavl. Confirmit's software is also distributed through partner resellers in Barcelona, Kuwait City, Madrid, Milan, Pattaya, Sydney, and Tokyo.
Confirmit targets Global 5000 companies and Market Research agencies worldwide with a wide range of software products for feedback / data collection, panel management, data processing, analysis, and reporting. Customers include British Airways, Dow Chemical, Farmers Insurance, GfK NOP, GlaxoSmithKline, Halifax Bank of Scotland, HSBC, Ipsos, Kantar, Nielsen, The NPD Group, Research Now, Safeco Insurance, Statoil, Symantec, Virgin Media, and Wells Fargo. Visit http://www.confirmit.com for more information.
Media Contacts
ESOMAR:
Erika Harriford-McLaren
Strategic and Corporate Communications Manager
Email: e.harriford-mclaren(at)esomar(dot)org
T: 31 (20) 664 2141
Confirmit:
Perrin McCormick
HB
confirmit(at)hbagency(dot)com
T: 781-893-0053
###