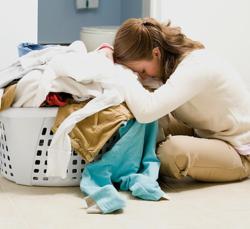 "48% of panelists pointed to family responsibilities as the cause of their hectic lives.
Overland Park, KS (PRWEB) October 27, 2011
Many of us are feeling pressed for time these days, but one out of three feels that they have less free time than their parents did, according to a recent Free Time Survey conducted in October 2011 by Persuadable Research Corporation. Job pressures, the need for more income or the fear of job loss have lead people to miss out on free time. Women appear to be under more pressure than men, perhaps due to the combination of job and home demands. Lastly, hope for future generations dwindle as age increases.
The majority of respondents pointed to having a higher cost of living as the main reason why they have less free time. In other words, they need to work more to maintain a comfortable lifestyle. In fact, two out of three panelists, who said they aren't living as well as their parents, have a demanding job, work more hours or work more than one job. A much smaller number, 15%, blame their commute for their lack of free time. Nearly half, 48%, pointed to family responsibilities as the cause of their hectic lives.
Men and women viewed their lifestyles quite differently. While 29% of women felt that their lifestyle was much worse or worse than their parents and 41% wished they had more free time, only 16% of men thought that their lifestyle was much worse than their parents. Men actually seemed quite optimistic as 64% stated that they were doing better or much better than their parents, while only 40% of women agreed with that statement, leaving a large gender gap of 24%.
As age ranges increased so did the lack of hope for future generations. For those between the ages of 18 - 34, 21% said they were not very hopeful or were not hopeful for the future. When asked the same question, 24% of those between the ages of 35 – 49 answered the same. Respondents over fifty were the grimmest as 41% were not hopeful about opportunities for the younger generation.
So what do people do with their free time lately? The majority spend it on the Internet with over 95% in all age ranges spending time this way. However, watching TV, spending time with kids, biking, walking or some other form of exercise, shopping, eating out or going to the movies were also quite popular with panelists. When asked, "What would you be doing in your free time, if you could afford it, that you don't do now?" most respondents said they would like to travel either domestically or overseas.
Chip Osborn is the CEO of Persuadable Research Corporation, a full service online market research company. Their high-tech structure is a powerful alternative to old line research companies. Get paid to take online surveys by visiting Rocket Powered Surveys today.
###