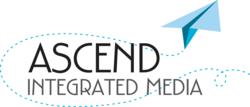 Achieving gold recognition is a fantastic accomplishment for our team and our client, the American Heart Association. There are hundreds of entrants in this awards program and competition is intense.
– Cam Bishop, Ascend Integrated Media CEO
Overland Park, KS (PRWEB) October 27, 2011
Custom content agency Ascend Integrated Media LLC and its operating brand, Ascend Media, is proud to announce that it was recognized with a gold award in MM&M magazine's annual Medical Marketing & Media Awards program. Ascend won gold in the "best health care professional media brand" category for its work for the American Heart Association's annual meeting, Scientific Sessions.
The MM&M pharmaceutical industry marketing awards is held annually and draws an elite crowd of competitors ranging from agencies to pharmaceutical marketing executives. This year's awards program was held at Cipriani's in New York where it hosted a black-tie audience of more than 700 industry professionals.
"Achieving gold recognition is a fantastic accomplishment for our team and our client, the American Heart Association," said Ascend CEO Cameron Bishop. "There are hundreds of entrants in this awards program and competition is intense."
The award recognizes Ascend's integrated, cross-platform communications solution, including a daily newspaper written live each day by Ascend's staff of journalists and team writers, along with an event website where content was posted in real time for more than 22,000 attendees at Scientific Sessions.
Ascend's vice president of content Rhonda Wickham explained that "while Ascend has produced more than 2,000 editions of daily newspapers for more than 700 events and trade shows in its 30-year history, this MM&M gold recognition is especially rewarding based on the size and scope and scientific reporting that this project requires."
The MM&M Award judges agreed, stating in their review of the award that the publication and website were well-designed and professional, praising it for its consistent design and branding.
About Ascend Integrated Media: Ascend Integrated Media LLC and its operating brand, Ascend Media, is a custom media agency that specializes in custom publishing, custom content creation and content integration. Headquartered in Overland Park, Kansas, the agency will celebrate its 30th anniversary next year. Ascend Integrated Media is uniquely positioned to work with companies to develop and produce brand-enhancing communications products. The company engages on behalf of the client to create, produce and distribute print, digital and mobile content associated with marketing, branding and social media initiatives. Ascend's suite of fully integrated products and services includes print and digital magazine publishing, newspaper publishing, newsletters and eNewsletters, membership directories, product buyers' guides, exhibit guides, maps, annual reports, hotel door-drop services, advertising and sponsorship sales representation, patient education information, website design and management, smartphone mobile-app development, iPad/tablet publishing as well as social media account management, targeted text services and QR code programs.
About MM&M magazine: With more than a four-decade legacy of serving the information needs of marketing professionals within pharmaceutical companies and organizations serving them, Medical Marketing & Media provides numerous, integrated opportunities to reach out to this powerful and influential constituency. Also, as the only 100 percent year-one qualified publication serving the industry — as highlighted by its most recent BPA statement — MM&M delivers access to the most current base and influential pool of marketing professionals working in the pharmaceutical industry today.
###