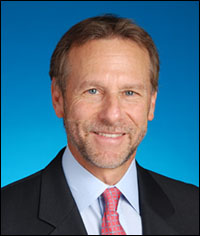 adds to a long list of esteemed positions
Los Angeles, CA (PRWEB) October 26, 2011
Richard Neff, founder of Neff Law Firm, was recently named "Technology Lawyer of the Year" by American Lawyer for the third time, adding to a string of honors and victories that situate Mr. Neff and his team among the top international and technology law firms. Neff also recently moderated the Pacific Council on International Policy's recent discussion, "Business and Trade in Latin America: Obstacles and Opportunities," which featured U.S. Ambassadors to Chile and Peru and the U.S. Charge d'Affairs to Brazil. This came just months after he was invited to Chile to deliver a series of four talks on intellectual property as part of the U.S. Embassy's events for World Intellectual Property Day, held in April of this year.
These world-class speaking engagements and events only adds to a long list of esteemed positions that demonstrate just how much various global authorities value Mr. Neff's expertise in the fields of international business law, intellectual property protection, and other similarly complicated aspects of technology law. For example, Mr. Neff and other attorneys at Neff Law recently represented a Brazilian theme park organizer, Hopi Hari, in negotiating licensing rights with Warner Brothers Entertainment Inc. to be allowed to use characters from Looney Toons, a DC comic series called Justice League which features Batman and Superman, and other cartoon characters. Whether speaking to tables of esteemed dignitaries the world over, representing international clients, or acting as a member of the Technology Counsel of Southern California board, Neff's legal pedigree and hard-earned experience speak for themselves.
Mr. Neff has conducted deals at many levels, including international deals in Spanish, French or Portuguese, and overseas litigation. Before starting Neff Law Firm, he was a chairman at Greenberg Glusker for five years, after having been Senior Partner of Neff Law Group for well over a decade.
About Neff Law Firm
Neff Law Firm handles e-commerce and technology law in fields including trademark registration, privacy matters, copyright law, IP protection, and contract negotiation, both domestically and internationally. Its clients have included Microsoft, Intuit, Apple, Symantec/Veritas, Yahoo!, Logitech, Roland, Dailymotion, Mandalay Entertainment and more. Half of its customers are based in Silicon Valley, and the others are global.
For more information about Richard Neff and Neff Law Firm or to contact Mr. Neff, please visit NeffLaw.com.
###