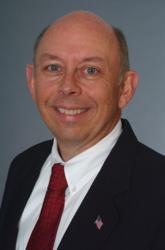 Herndon, VA (PRWEB) October 27, 2011
Today, David Baxa, President & CEO of VISTA Technology Services, Inc. (VISTAtsi) was interviewed by Jason Miller from FederalNewsRadio.com on his thoughts about real property disposal. The interview addressed the June 2010 Presidential directive to dispose of excess or underutilized federal property within the federal government. The Office of Management and Budget (OMB) controller, Danny Werfel, said that since the directive agencies have executed $1.5 billion in savings. This success has led the White House to increase agency goals, such that they will now be expected to save or avoid $3.5 billion by the end of fiscal 2012, up from the $3 billion initially set by President Obama.
Baxa questions OMB's savings goals saying there will no doubt be savings in getting rid of buildings, although $3.5 billion seems like a lofty goal within the time frame of the next 12 months. Baxa explains that "there were about 9,000 buildings on OMB's list of excess properties released back in March, but unfortunately 70 percent of these were less than 2,000 square feet in size—consequently, the list appeared to include a lot of ash and trash. About one-third of the list was Defense Department buildings and properties, and some of that was already in the mill for disposal related to BRAC 2005. I'm not denying there are savings. We just need to take a closer look at how the amounts are calculated along with what is counted and what is not." The full interview can be found at "Agency Success Breeds New Real Property Disposal Goals."
Addressing excess and underutilized federal property is a recent hot topic, but not a new one within the federal government or for VISTAtsi. Our national government is the country's largest property owner with nearly 430,000 buildings containing 3.4 billion square feet of space. Many of these properties have been accumulated without adequate consideration of what the Government already owns or what it actually needs—and can afford—to support legitimate government functions. In addition to capital costs spent to acquire all these properties in the first place, it now costs taxpayers billions of dollars every year to heat and cool, operate, and maintain this vast building inventory. Yet, many voices confirm that the federal government maintains more real property assets than are needed to effectively – and efficiently – deliver its services and programs.
About VISTAtsi
VISTAtsi is a Veteran-owned management and IT consulting firm that supports large organizations in setting priorities for maintaining and getting the most from their real property asset portfolio. VISTAtsi has been a strategic partner to the DOD since the mid-1980's that directly supports their efforts to right-size their real property inventory. Our organization engaged in up-front facility analysis processes as a prelude to every Defense BRAC for the last 25 years and is credited for saving the U.S. Army a half billion dollars by right-sizing revised space planning criteria. VISTAtsi is in the business of creating successful outcomes for organizations with large real property portfolios and recently authored a white paper, Eliminating Unneeded Federal Property, Government-Wide: Systematic and Aggressive Downsizing Can Yield Dramatic Financial Benefits.
About David Baxa
David is an accomplished facilities planner and IT professional with expertise in real property asset analysis and management, master planning and application development. He has spent 30 years leading VISTAtsi and its previous incarnations. Baxa's expertise in federal real property planning distinguishes him as a thought leader in BRAC and a visionary regarding a Civilian BRAC. In May, 2011, The Federal Times published David's article titled "'Civilian BRAC' Could Bring Major Cost Savings."
Results matter. Expect more. Choose VISTAtsi.
To learn more, visit http://www.vistatsi.com.
###