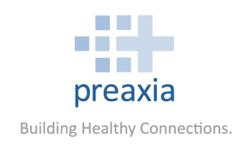 Calgary, AB (PRWEB) October 27, 2011
PreAxia Health Care Payment Systems Inc. introduces their automated platform for managing Health Spending Accounts (HSAs) in Canada. This follows three years of development to create the first fully integrated HSA solution for Canada's brokerage and broker community. Through the use of Cloud Computing technologies, PreAxia allows HSA brokers to more easily offer and manage HSA accounts. PreAxia technology simplifies fund-management, claims adjudication, transaction processing and on-line health benefit administration, through a broker's own web site. This automation results in cost savings for both HSA brokers and the companies that purchase these services.
An HSA is a special bank account to set aside funds for personal health care. Similar in ways to an RRSP, this account offers tax advantages to both employers and employees. Unlike the more traditional insurance plans, HSAs provide employers and employees with greater control in the amount of funds invested and how the funds are used. Employers determine the amount of money they wish to deposit into an HSA and employees use these funds to pay for a broad range of health care services. PreAxia's platform provides the on-line tools to manage the plan, generate reports, communicate with employees, submit claims and be reimbursed for health related expenditures. These accounts are available through health insurance brokers and financial advisors. More information on HSA accounts can be found at PreAxia's broker web sites which are accessible through http://www.PreAxia.com.
PreAxia's HSA Management Solution is designed for agents (health insurance brokers and financial planners) that service small and medium sized companies. PreAxia technology aids these agents in promoting their HSA services. Each PreAxia broker is provided with a custom branded web site and employers requiring HSA services are directed to this site through PreAxia's main portal. The technology eliminates the need for paper documentation and provides software tools for the ongoing management of these plans for both brokers and their employer/employee clients. It provides secure online transactions in the funding of these plans and the disbursement of employee claims.
With PreAxia, Brokerage Firms and Brokers can create their own health spending account program. The system provides the tools to establish a privately branded health spending account product as well as design a web site and marketing material to complement the brand. The platform also provides tools to manage new customer relationships and an automated enrolment process.
This is a significant step in the control of health care costs on an international level. By eliminating paper documentation and electronically managing all aspects of billing and claims management, PreAxia is able to reduce costs at all levels of the process and provide brokers with higher profit margins. This leaves more money to be spent on the acquisition of health care services as opposed to administration of the process. "This is an industry changing technology. It is our expectation that PreAxia technology will become the new standard in how Group Benefits are administered. We allow brokers to spend less time on administration and focus on the personal relationship part of their business. These savings benefit the entire health care system", commented Perry Shoom, PreAxia's Vice President of Marketing.
PreAxia's proprietary platform was constructed with a state of the art in-house designed architecture, and the latest technology stack offered by Microsoft. The platform runs on a private cloud managed by Tenzing. It was built with high security and high availability as the key requirements. For the processing of electronic financial transactions, PreAxia works with TD Bank and Beanstream. All transactions are protected with the strongest SSL encryption offered by Verisign (now part of Symantec.) Verisign certificates are recognized around the world as authentication of secure Internet transactions. Available only in Canada today, the PreAxia platform is designed to operate in multiple countries while complying with local regulations for other HSA-type products. The implementation currently supports thousands of concurrent users, and the proprietary architecture allows for the capacity to grow to millions of concurrent customers as needed.
This initial launch of the application is designed to aid the broker and employer communities. A Clinic Module, to be introduced soon, will help link consumers with health care practitioners in their local market.
PreAxia offers a Free Webinar for professionals interested in learning about the company's automated & paperless HSA Management Solution. Interested individuals should send an e-mail to webinar(at)PreAxia(dot)com with "Request Webinar Details" in the subject line.
PreAxia Health Care Payment Systems Inc. (http://www.PreAxia.com) provides those who sell health insurance and financial planning products with the technology to sell Health Savings Accounts (HSAs). Its automated & paperless HSA Management Solution uses Internet technology to provide marketing, enrolment, claims management and support services. This comprehensive set of software applications manages client relationships and HSA accounts through a web browser. The company is currently quoted on the over the counter bulletin board (OTC/BB) under the symbol "PAXH".
###