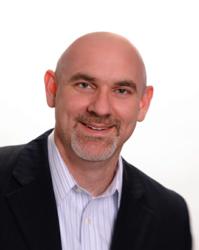 In an era increasingly motivated by innovation and international competition, our success depends on our ability to embrace this type of educational transformation.
Cincinnati, OH (PRWEB) October 25, 2011
Matt Williams, senior director of advocacy and policy at KnowledgeWorks, will discuss the future of learning based on some of the latest education research as part of a public forum sponsored by the Barrington Education Foundation in Rhode Island Wednesday.
The forum, titled "Where Do We Go From Here: Raising The Bar For Public Education," will look at challenges facing public school education, trends that will impact today's student, and serve as a call-to-action for communities to get involved in paving the way for extraordinary public education tomorrow. The event will be held from 7 p.m. to 9 p.m. at the Barrington High School Auditorium. It is open to the public, but registration is required as seating is limited. To register, go to http://www.barringtoneducation.org.
Williams' address will be based on KnowledgeWorks' 2020 Forecast, which encapsulates years of research by KnowledgeWorks and the Institute for the Future. The research focuses on the Cincinnati-based organization's "World of Learning" vision, its latest understanding of the drivers of change, and on the forecast-related resources.
"Barrington is always looking for innovative ways to improve our education system, so hearing forward-thinking research about the future of education from KnowledgeWorks and Matt Williams is something we are eager to experience," Maureen Johnson, spokesperson for the Foundation.
In his role at KnowledgeWorks, Williams builds relationships with the nation's governors and state chiefs of education to elevate KnowledgeWorks' work in designing policy and improving public education. He manages the organization's national strategic partnerships and supports its work with federal and state governments outside Ohio. Williams also works to develop funding streams to support these efforts.
Earlier this month, Williams and his team at KnowledgeWorks released an http://knowledgeworks.org/sites/default/files/knowledgebase/Transforming to a WOL statewaiver FINAL pdf.pdf [Elementary and Secondary Education Act Waiver Strategy Document __title__ ]as a follow-up to its July policy agenda, "Transforming to a World of Learning," that called on the federal government to allow local education systems to evolve with the demands of today's learners.
At the forum, Rhode Island Education Commissioner Deborah Gist will share an overview of the challenges facing public schools, as well as what's happening at the community and state levels. Before becoming Commissioner of Rhode Island, Gist was the first state superintendent of education for the District of Columbia. In this role, Gist was responsible for creating progressive educator-certification policies and enacting new standards for teacher-preparation programs.
The evening will culminate with a question and answer session with Gist and Williams.
Founded in 1992, Barrington Education Foundation is a non-profit organization that has raised and awarded more than $860,000 to fund a wide range of programs, technology and materials.
KnowledgeWorks is an operating foundation and emerging social enterprise with more than a decade of experience in high school transformation, advocating college access and influencing state and federal education policy. As a community convener, KnowledgeWorks is also seen as a transformative national thought leader in education.
KnowledgeWorks is bringing the future of learning to America's high schools and creating widespread, lasting change in the communities and states we serve. Our portfolio of high school approaches includes New Tech Network high schools, EdWorks high school redesign, Science, Technology, Engineering and Math (STEM) and Early College High Schools. Our Strive subsidiary is catalyzing a national movement focused on the success of every child from cradle to career.
###