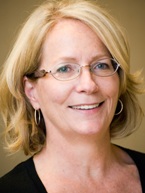 Since its inception in 1997, NeuroTrials has successfully completed more than 150 studies in CNS, pulmonary and general medicine."
Atlanta, GA (PRWEB) October 25, 2011
Kathy Jones Beals, chief operating officer and vice-president of business development at NeuroTrials Research, presented on "Conducting and Managing Clinical Research at Small Sites" to over 600 attendees in the clinical research industry at the 2011 MAGI Clinical Research Conference Tuesday, October 25.
Working as chief operating officer at NeuroTrials for more than seven years, Jones Beals brings a broad background of knowledge and experience to this session. Prior to her work with NeuroTrials, Jones Beals initiated and monitored US and Canadian research sites for a medical device company. Her experience in sleep medicine spans 20 years, with the last seven in neurological and sleep research.
"Working at a small research site for the past seven years, I know the challenges faced by start-ups and small companies," said Jones Beals. "With shrinking budgets and stricter protocol requirements, it can be difficult for smaller research companies to compete for and fill studies. However, I know it can be accomplished. Since its inception in 1997, NeuroTrials has successfully completed more than 150 studies in CNS, pulmonary and general medicine."
NeuroTrials continually attracts important Phase I-IV studies to validate therapies and devices impacting the health and wellbeing of residents in Atlanta and nationwide. NeuroTrials specializes in sleep, neurology and pulmonology studies, and has been conducting research in the Atlanta Metro area for nearly 15 years.
The 2011 MAGI Conference is hosted at Caesars Palace in Las Vegas, with 92 workshops in six tracks: sponsor operations, site operations, regulatory compliance, contracts, budgets & billing, and special topics. The conference also hosts a new virtual track with 12 sessions and workshops. Attendees can receive over 20 continuing education contact hours.
Jones Beals is also the chief operating officer and vice-president of the Atlanta Sleep Medicine Clinic and the Atlanta School of Sleep Medicine.
About NeuroTrials Research
NeuroTrials Research, Inc. is an independent research organization that conducts early phase through phase IV studies in investigational drug research and diagnostic testing. NeuroTrials Research has one of the largest and most advanced sleep research laboratory in the Southeast with the ability to run studies night or day, seven days a week. Two affiliate companies- the Atlanta School of Sleep Medicine and the Atlanta Sleep Medicine Clinic- provide sleep medicine training for sleep industry professionals and sleep disorder diagnosis and treatment options, respectively.
###