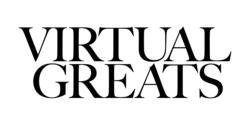 Los Angeles, CA (PRWEB) October 26, 2011
Virtual Greats, in partnership with Universal Partnerships & Licensing, announced today that it has launched branded virtual goods of the Universal Studios Monsters™ just in time for Halloween. Onverse, a free online virtual world, will feature branded virtual goods from the Universal Studios Monsters™ collection of iconic horror films.
Full-body costumes featuring The Creature from the Black Lagoon, The Invisible Man, Frankenstein and The Wolf Man will be available for avatars in Onverse. In addition, posters for those films will also be available to purchase in the Onverse costume shop titled, "The Skeleton Closet."
"We are pleased to continue our ongoing relationship with Universal Pictures for branded virtual goods. Our diverse social media distribution channels offer unique revenue and promotional opportunities for all of our brand partners," said Dan Jansen, Founder and CEO of Virtual Greats. "Celebrating these horror legends by bringing them to a new generation of fans and making these classics interactive via virtual goods, is something that Virtual Greats will continue to do with other Universal recent releases and catalog titles in the future."
"This partnership with Universal Pictures creates endless opportunities to bring Universal's titles into our interactive 3D environment," said Steve Pierce, CEO and Founder of Onverse. "Costumes are a great start, but expect branded ties into some of our more advanced systems moving forward such as home building, games and vehicles."
About Universal Studios Monsters
More than 80 years ago, Universal Pictures created some of the most iconic characters in cinematic history. These monsters introduced visions of terror that created indelible impressions, and their legacy continues today. Beginning in 1923 with The Hunchback of Notre Dame and continuing with the horror classics The Phantom of The Opera, Dracula, Frankenstein, The Invisible Man, The Mummy, The Bride of Frankenstein, The Wolf Man, The Creature from the Black Lagoon and Van Helsing, the Universal Studios Monsters have stood the test of time, appealing to countless generations and living on in popular culture today.
About Universal Partnerships & Licensing
UP&L oversees Universal's consumer product licensing, film and home entertainment promotions, and all corporate alliances for Universal's theatrical, home entertainment, theme parks and stage productions. This dedicated division is also responsible for monetizing the Studio's vast library of films and characters through licensing, branding and marketing opportunities. UP&L is part of NBCUniversal. NBCUniversal is one of the world's leading media and entertainment companies in the development, production and marketing of entertainment, news and information to a global audience. NBCUniversal owns and operates a valuable portfolio of news and entertainment networks, a premier motion picture company, significant television production operations, a leading television stations group and world-renowned theme parks. Comcast Corporation owns a controlling 51% interest in NBCUniversal, with GE holding a 49% stake.
About Onverse
Onverse, LLC provides a merging of social networks, virtual worlds, and massively multiplayer online gaming in a 3D world focused on shopping, chatting, home building, exploration, customization, vehicles and games-within-games. Onverse is free to play and can be found at http://www.onverse.com.
About Virtual Greats
Virtual Greats connects celebrities, artists, intellectual property owners and brands with a new generation of fans and consumers, unlocking value through digital representations of real world content in online communities. The company is the world's leading virtual goods and sales distribution agency and clients include Snoop Dogg, Paris Hilton, Domo, Garfield, Warner Bros. Television, Universal Pictures, the NBA, Skechers, Rocawear, as well as many others. With offices in Los Angeles and San Francisco, Virtual Greats helps partners develop new revenues from the complex relationship between content, technology and virtual goods while reaching out and connecting with young audiences in social networks, casual gaming, virtual worlds and mobile applications. For more information, visit http://www.virtualgreats.com.
###