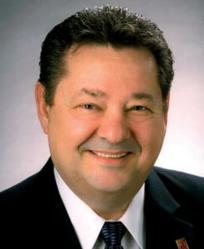 Miami, FL (PRWEB) October 25, 2011
The MIAMI Association of Realtors will host the 18th Annual International Real Estate Congress at the Biltmore Hotel in Coral Gables, Florida on Sunday, November 6 through Tuesday, November 8, welcoming delegations of international real estate professionals from worldwide partner markets and featuring National Association of REALTORS (NAR) Chief Economist Lawrence Yun, 2012 NAR President Maurice "Moe" Veissi, U.S. Representative and Chairman of the Committee on Foreign Affairs Ileana Ros-Lehtinen, and FIABCI World President Alex Romanenko.
Keynote Speakers
Veissi will present "How To Promote Your Market", while Yun will offer a Miami market forecast, including information that supports double-digit price appreciation in 2012 and sufficient demand for rapid absorption of distressed shadow inventory. Ros-Lehtinen will provide insight on the free trade agreements with Colombia, Panama, and South Korea and their impact on South Florida as well as an update on efforts to add Brazil to the U.S. Visa Waiver Program, which would further stimulate real estate buying and investment activity. Romanenko will discuss the world real estate market and will present an update on market activity in Russia and Eastern Europe.
Release of Latest Miami International Buyer Survey
MIAMI will reveal the findings of the latest Miami International Buyer Survey at the Congress, which will provide information on international buyers and trends in South Florida. South Florida by far attracts the most international buyers in Florida, which in turn is the top state in the nation for international buying activity.
"The Place To Do International Business"
Known as "The Place To Do International Business," the three-day, award-winning Congress will feature world-renowned speakers and presentations highlighting how local and U.S. Realtors can reach the increasingly crucial foreign buyer. Presenters will assess the strength of the market and address how Realtors can identify and take advantage of new opportunities. The event includes educational seminars, luncheons, networking events, and gala receptions showcasing some of Miami's most beautiful luxury developments.
The Congress is expected to draw more than 200 U.S. and international professionals seeking to learn about market conditions in Florida, the U.S. and internationally; to gain powerful marketing insights; to connect with real estate professionals from around the world and to generate business transactions now and in the future. Prominent professionals from Brazil, France, Spain, Russia, and Venezuela have confirmed their attendance.
Sponsors and Exhibitors
Congress sponsors include iMapp, Canyon Ranch, The Decorators Unlimited, and The Miami Herald International Edition. Asia on Brickell Key will host a reception for Congress participants at their Swire Properties development.
For exhibitor and sponsor information, or to register for the Congress, visit 2011MiamiCongress.com or email lynda(at)miamire(dot)com.
MIAMI Association of REALTORS
The MIAMI Association of REALTORS was chartered by the National Association of Realtors in 1920 and is celebrating more than 90 years of service to Realtors, the buying and selling public, and the communities in South Florida. Comprised of four organizations, the Residential Association, the Realtors Commercial Alliance, the Broward County Board of Governors, and the International Council, it represents 25,000 real estate professionals in all aspects of real estate sales, marketing, and brokerage. It is the largest local association in the nation, and has partnerships with more than 65 international organizations worldwide. MIAMI's official website is http://www.miamire.com.
###