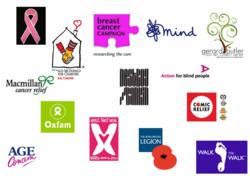 Lower Budgets Force Creative Advertisment
Atlanta, Georgia (PRWEB) October 27, 2011
According to the Giving USA Foundation, charitable donations rose from $280.3 billion in 2009, to $290.9 billion in 2010 when the signs of a recovery briefly surfaced. In 2011 spending fears rose again during July and August when the financial market dropped and governments in numerous nations struggled with debt. This is what has caused the current lack of funding for nonprofits largely dependent on government and corporation aid. With two of the largest contributors losing heat, charities have to depend more on the public, and AccurateLeads addresses how they are using targeted consumer mailing lists to accomplish more with less.
One of the big questions charities have to ask is when advertising at this point in time is "will this be worth it?" This question applies to any venture, but with nonprofits facing substantial cutbacks and holidays around the corner it becomes that much more critical. There are a couple options when trying to compensate for low funds while advertising with direct mail. One is trim the fat or become more targeted with the mailing list so that only the donors with the highest probability of giving are sent a mail piece. The second is changing the service message or copy so that it is more appealing and approaches people in a different manner.
The Boys & Girls Club of America discovered that they were having issues with donors not knowing what exactly what their organization did to help. As a result their next campaign focused on their services rather than previous endeavors that pushed pricing points. Charities are in a difficult position when it comes to messaging. They have to attempt to not remind people of the state of the economy, while bringing forth the current problem their fundraising is being worked for, and this all must also be done with a sense of urgency. Based on previous mailings the best outcome seems to stem from linking donations to results in the message. For example, Food for the Poor advertises that just $36 feeds a child for a year which is a very result oriented piece of information.
Just as important as the message, if not more, is the donor audience. Building a mailing list of prospective donors is a very ambiguous process. Organizations must think about which demographic segments will sympathize the most with their charity, how often donors prefer to be contacted, and analyze who is donating. Tracking donors is important because the analytics can bring about information that would typically be unrecognized. Organizations can discover that contacts in the lower range income levels of the mailing list donate more or people in Kansas donate less. List segmentation and targeting can make all the difference on response rate. Fundraisers who pull back now because of shallow pockets may have trouble covering lost ground once the economy mends, so smart decisions must be made to compensate for the weak recovery.
About AccurateLeads
AccurateLeads is a leading provider of direct marketing services that help in creating brand recognition and customer growth. Founded in 1984, AccurateLeads has developed a unique marketing process for businesses to engage in a multichannel advertisement programs which aid in recognition by creating resonance among people.
###