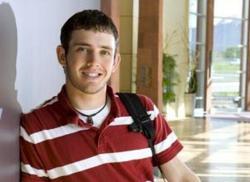 In our 25 years of treating young adults we have learned it is better to 'meet them where they are' rather than expect them to respond to the same program that mature adults respond to.
Newport Beach, CA (PRWEB) October 26, 2011
The Beachside Extended Program is now offering a Young Adults Treatment Program for clients aged 18-25. This treatment and relapse prevention program combines the principles of the 12-step recovery model with psychotherapeutic techniques that detect and address the changes in thought, emotions, and behavior that precede a relapse. The Beachside Extended Care Program recognizes the unique treatment requirements of young adults ages 18 to 25 and created this program to address the challenges encountered by this age group during early recovery.
This pioneering relapse prevention program takes a new approach to dealing with relapse by integrating evidence-based twelve-step practices with therapeutic intervention. Young clients in the program take an active role in their recovery through dramatizations, motivational interviewing and critical-thinking exercises. Beachside's Young Adult Treatment Program recognizes that this unique group of clients may have shorter attention spans and often resist the concepts behind traditional 12-step based treatment programs - including the reliance on a higher power. The Beachside treatment team works closely with young adults to provide new experiences in a group therapy setting that will help overcome resistance to treatment.
The Beachside Extended Care Program has been Sober Living by the Sea's signature recovery program for 25 years. This long-term residential drug rehab program allows newly sober individuals to thrive in a supportive treatment community located in beautiful Newport Beach, California. The program is suitable for men and women who have established a period of sobriety, allowing them to continue their recovery in a structured and monitored real-world environment. Recovering adults receive the treatment and support needed to integrate back into society and maintain a sober lifestyle. Young adults ages 18 to 25 will now be provided this new specialized program in order to "meet them where they are" in order to create stronger rapport and empathy in the treatment program.
All treatment provided by the Beachside Extended Care Program takes place within the Sober Living by the Sea campus located on the Newport Beach peninsula in coastal Orange County. Clients reside in gender-specific housing under the care of doctors, therapists and addiction professionals who are leaders in the field of addiction and alcoholism treatment. Each client is given a personalized treatment curriculum that includes recovery-based lectures, workshops and counseling sessions as well as recreational activities based on fun and fitness. Group therapy and 12-step recovery meetings play a key role in the Beachside Extended Care Program.
For more information about Beachside Extended Care's Young Adult Twelve Step Program, please visit the Sober Living by the Sea website or call 866-323-5609.
###