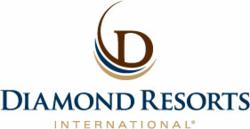 Las Vegas, Nev (PRWEB) October 25, 2011
Chairman of the Board of the Corporation for Travel Promotion (CTP), Stephen J. Cloobeck, welcomed and introduced President Barack Obama at a fundraiser hosted by Senator Harry Reid at the Bellagio on October 24.
The Las Vegas fundraising luncheon offered a $1,000-a-plate lunch to 300 scheduled attendees. In addition to Mr. Cloobeck, the event hosts included pulmonologist Dr. Rachakonda Prabhu and Lata Prabhu; and James Murren, Chairman and Chief Executive of the MGM Mirage, and his wife, Heather Murren, Chairman and Chief Executive of the Nevada Cancer Institute.
While visiting Las Vegas, President Obama campaigned for re-election and emphasized his mortgage assistance program, which will offer relief to hundreds of thousands stricken by the economic fallout and housing crisis. With Nevada leading the country in unemployment and foreclosures, Obama focused on new policies for federally guaranteed loans to alleviate mortgages that exceed house values and providing aid to those paying off college student loans.
According to Stephen J. Cloobeck, Chairman and Chief Executive Officer, Diamond Resorts International®, "It's an honor and a privilege to be a part of President Obama's campaign as he prepares for re-election in 2012."
Diamond Resorts International®, with global headquarters in Las Vegas, Nevada, is one of the largest hospitality companies in the world with more than 200 branded and affiliated resorts and over 27,000 guest beds in 28 countries with destinations throughout the continental United States and Hawaii, Canada, Mexico, the Caribbean, Europe, Asia, Australia and Africa. Offering simplicity, choice and comfort to more than 418,000 owners and members through the branded hospitality service of approximately 5,000 team members worldwide, Diamond Resorts International® is dedicated to providing its guests with effortless and relaxing vacation experiences every time, for a lifetime.
Annually, nearly 1.4 million owners, members and guests enjoy the simplicity, choice and comfort Diamond Resorts International® offers through our branded hospitality experience.
About Diamond Resorts Corporation
Diamond Resorts Corporation and its subsidiaries develop, own, operate and manage vacation ownership resorts and, through resort and partner affiliation agreements, provide owners and members with access to 71 managed resorts and 132 affiliated resorts and four cruise itineraries through THE Club® at Diamond Resorts International®. To learn more, visit DiamondResorts.com.
###