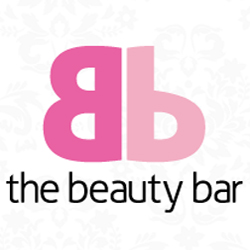 Southington CT (PRWEB) October 28, 2011
When Adriana Bomova began the Beauty Bar, her on-location makeup service, eight years ago she never expected business to grow so quickly. The success led her to create an on-location Beauty Squad team to compliment the Beauty Bar. Catering to the Tri-State and New England area her small but skillful Beauty Squad team traveled all over to beautify brides-to-be, girls getting ready for their proms, and women attending a number of private parties.
Now, with a legion of loyal customers and the reputation that comes with five-star styling techniques, Adriana is planning the opening of a Beauty Bar Salon in Southington, CT on November 1st. The salon will feature three makeup artists, three hairstylists and a variety of salon services including spray tanning, hair styling, color services, high end makeup that will include top brands including MAC cosmetics and MAC Airbrush. Other glamour products being offered include Novalash eyelash extensions and So.Cap fusion single strand hair extensions.
In addition to gaining notoriety state-wide for her makeup styling skills, the Beauty Squad team was asked to join the TV stars of Jerseylicious to help fashion and style a horde of models during New York's prestigious Fashion Week. Jerseylicious is an American docusoap that follows the stylists of the Gatsby Salon in Green Brook Township in New Jersey and airs on the Style Network. Adriana has also been lead makeup artist for Jim Masters, a radio and TV personality in New England, the Blue Back Square commercials and for chef Silvio, the owner of Woodwinds Banquet Hall in CT that has just launched a cookbook and pilot episode for chef Silvio's new show. The exposure from being on popular TV shows will herald the major announcement Adriana will make concerning the cast of her own Beauty Bar Salon.
Before the doors of the Beauty Bar open, Adriana will be welcoming her sister-in-law, Vjosa Pacuku (V), to join the Beauty Squad team. Vjosa is leaving a high profile job in Los Angeles where she has been a personal stylist to many celebrities including Snoop Dogg, Melyssa Ford, Nas and Common. Knowing the popularity glam culture has gained in recent years, Adriana believes having an experienced Hollywood talent such as V in house will help launch the salon and entice customers to travel from New York City to get a significant discount compared to Manhattan prices and enjoy superlative makeup and hair styling that one would expect to find on the red carpets of celebrity gala events.
While Adriana will continue to travel to spread the word and style of her Beauty Squad team, she hopes the salon will become a swank destination for women across the state that want to capture the look and feel of unbridled glamour. Specializing in wedding makeup, photo shoots and pre-party hair styling, the Beauty Bar believes the time is right to expand the brand and have a physical location that will house the growing team of Beauty Squad experts.
Press release services by Keyword Performance, an ethical Internet marketing firm specializing in search engine optimization.
###