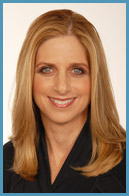 Contact lenses should not just be considered an accessory to a Halloween costume.
San Diego, CA (PRWEB) October 27, 2011
Halloween is right around the corner and along with fun costumes, teens and adults are now looking to transform their eyes with decorative contact lenses. In addition to the wild eye look of a few years ago, blood-drenched vampire eyes, glow in the dark lizard lenses or circle lenses as popularized by Lady Gaga are now trendy.
"Contact lenses should not just be considered an accessory to a Halloween costume," says Dr. Sandy T. Feldman of ClearView Eye & Laser Medical Center. The doctor states that "even purely cosmetic contact lenses need to be fit for the individual's unique eye dimensions. Wearing poorly fitting lenses for as little as a number of hours may result in irreparable harm to the eye. Treat your eyes to the care they deserve this Halloween."
To protect your eyes this Halloween, Dr. Feldman shares these tips: Be wary of purchasing contact lenses in novelty and beauty stores or over the internet which enable the purchase of contact lenses without a doctor's prescription. Consumers should know that the FDA considers contact lenses medical devices. If sold illegally, a penalty of up to $11,000 per violation can result. Also, too much candy may make vision blurry especially if one already has high blood pressure or diabetes.
Overall, the doctor stresses that the main ingredient to maintaining healthy eyesight is to set an appointment with your eye care provider this October to obtain valid prescription information for your decorative contact lenses. Follow the doctor's instructions for insertion and removal, cleaning and disinfecting of the lenses. Do not sleep in lenses, put them in the mouth to clean, wear them in the hot tub or swimming pool or continue to wear if discomfort arises. If pain, redness and/or blurred vision occurs, see the doctor immediately for appropriate care.
Consumers can go to the internet to find out what lenses are FDA approved1, and another to help them find out which lenses are not FDA approved2. Further, the FDA has issued a consumer update about the "improper use of contact lenses"3.
1. http://www.fda.gov/MedicalDevices/ProductsandMedicalProcedures/HomeHealthandConsumer/ConsumerProducts/ContactLenses/ucm062602.htm
2. http://www.dangerous-contact-lenses.com
3. http://www.fda.gov/ForConsumers/ConsumerUpdates/ucm048902.htm
# # #