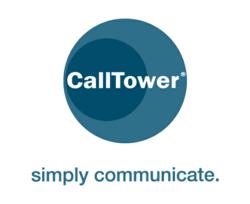 "The new CallTower system represents a significant improvement in quality, the number of features and the ease of use," John Robinson, VP of IT, Worldwide Flight Services.
Foster City, CA (PRWEB) October 26, 2011
Today, CallTower Inc. announced that it has completed the implementation of its hosted unified communications service for Worldwide Flight Services (WFS), a world leader in ground services for airlines and airports with over 120 locations nationwide. The implementation successfully streamlines the company's telecommunication systems into a Voice over IP technology plaftorm.
Prior to engaging with CallTower for its unified communications, WFS had managed their multiple locations with disparate telecommunications systems where every location had its own regional provider. The nature of the cargo handling business requires the flexibility to add and reduce locations quickly based on frequent demand changes. The company's goal was to implement a strategic solution that would standardize voice communications across its many locations and remove the redundancy and maintenance cost.
CallTower's cloud-based unified communications based on industry-leading Cisco® Unified Communications Manager integrated through CallTower's proprietary vXML VoiceCube® messaging platform was chosen to deliver hosted voice over IP and voicemail service to the company's six locations. CallTower provides the client with hosted point-to-point enterprise class voice and data communications service delivered through its two redundant data center.
The Vice President of Information Technology at WFS, John Robinson, was very pleased with the ease of implementation that required zero disruptions to the business flow. "Our users were very pleased with the new phone system and the personnel appreciated that the transition required very little of their time. The new system represents a significant improvement in quality, the number of features and the ease of use," said John.
The benefits of hosted unified communications extend beyond those of a premise based PBX system. While premise based solutions typically require a high initial capital investment as well as high recurring support cost to manage, maintain and upgrade the technology, hosted solutions are predictable, all inclusive and cost effective. Clients sign up on a month-to-month, per seat subscription basis and let the expert provider manage the technology on their behalf.
While WFS is currently using phone and voicemail service only, they are looking at adding other advanced features of the CallTower Unified Communications suite down the road. Other productivity enhancing features of the CallTower solution are Presence Awareness, Unified Messaging, Voice-to-Text transcriptions, Audio, Web and Video Conferencing, Microsoft® Exchange hosting and Fixed Mobile Convergence.
About CallTower
CallTower is the leading provider of cloud-based enterprise-class unified communications (UCaaS) that integrates voice over IP services, unified messaging, presence awareness, instant messaging, conferencing and collaboration tools into one reliable platform. CallTower partners with leading technology providers: Cisco® (Unified Communications Manager) and Microsoft® (Office Communications Server, Lync Server, Exchange Server and SharePoint), integrating these services through CallTower's proprietary vXML Voice Cube voice messaging platform. With CallTower, organizations gain the functionality of advanced Unified Communications features in a reliable, stable and scalable environment, without the complexity and costs of implementing, managing and upgrading solutions internally. For more information please visit http://www.calltower.com.
###