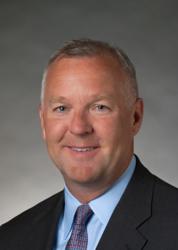 Financial intermediaries clearly recognize the valuable role alternative investments can play in their clients' portfolios.
Kansas City, Missouri (PRWEB) October 26, 2011
New research by asset management firm American Century Investments indicates the use of alternative investment strategies by financial intermediaries is widespread and growing. According to the firm's 2011 Financial Professionals Alternative Investments Study, 80 percent of study participants report they are currently using alternative investments with their clients, while an astounding 95 percent have some level of experience with these strategies. And, among those currently using alternative strategies, 55 percent plan to increase use in the next year.
"Financial intermediaries clearly recognize the valuable role alternative investments can play in their clients' portfolios," said Peter Cieszko, American Century Investments senior vice president of North America. "It's incumbent on asset management firms to offer an array of options so that financial professionals can devise customized solutions in line with their clients' long-term goals, time horizon and risk tolerance." Cieszko also notes that American Century Investments currently has approximately $2.5 billion in assets under management in five alternative investment strategies – Strategic Inflation Opportunities, Global Real Estate, Real Estate, Global Gold and Equity Market Neutral – with others incubating and expected to launch in the near future.
Among financial professionals participating in the study, almost one third of their clients have alternatives in their portfolios. Also, the study found that the average allocation to alternatives in a typical client portfolio was 17 percent. Not surprisingly, intermediaries who indicated "extensive" experience with alternatives reported higher use across their client base (an average of 49 percent of their clients) with the average allocation of a typical client at 23 percent.
According to the study, current use of alternatives varies by type of financial professional, with wirehouse brokers (90 percent) reporting the greatest level of use, while registered investment advisors (68 percent) report the lowest level of use. Also, 83 percent of regional brokers and 81 percent of independent brokers indicate current client use.
When financial professionals were asked to name the type of alternative investments that are most top of mind, "precious metal commodities" were cited by 75 percent of respondents, "natural resource commodities" by 67 percent and "hedge funds" by 65 percent.
Among intermediaries actually using alternative strategies with clients, "precious metal commodities" ranked first for use at 40 percent, "natural resource commodities" ranked a close second with 39 percent and "U.S. REITs" ranked third with 33 percent. The least-used alternative investments were "bear market" vehicles (3 percent).
"These 'top-of-mind' and 'use' statistics might suggest that financial intermediaries are currently gravitating toward more tangible, less esoteric strategies such as commodities," said Cieszko. "That said, over time we anticipate increased use of all types of alternative strategies as intermediaries gain a better understanding of the different options and their potential benefits when used in a diversified portfolio."
The study also indicates that financial professionals appear to use alternative strategies to manage risk in their clients' portfolios rather than achieving out-sized returns. "Low correlation with traditional asset classes" was the trait that topped the list of features chosen as "most attractive" by 41 percent of respondents. And, "potential for broader diversification" garnered 29 percent, the second-most attractive feature. "Potential for higher returns" was only cited by 12 percent of respondents.
"These results really debunk the common misconception that financial intermediaries use alternative strategies to juice the performance of clients' portfolios," Cieszko said. "To the contrary, they are acting as true fiduciaries looking out for the long-term welfare of their clients through effective risk-management techniques."
The study also indicates that mutual funds are the most popular way for financial intermediaries to provide alternative strategies to clients. Among professionals currently using alternatives in client portfolios, 42 percent cited mutual funds as the preferred mode of access followed by exchange traded funds at 28 percent. Among those selecting mutual funds as a primary mode of access, respondents used words and phrases like "simple/easy, offering diversification and/or having active and/or professional management" when describing the attractive qualities of the vehicle.
"While 40 Act registered vehicles are clearly popular and boast transparency, key to the expanded use of alternative strategies will be ensuring that a variety of legal vehicles and structures – such as 3(c)(7)s*, master limited partnerships and master feeder funds – are available to better accommodate the varying needs of clients representing a range of net worths," Cieszko said. "When it comes to alternative strategies, one size doesn't fit all."
The results of the American Century Investments 2011 Financial Professionals Alternative Investments Study were drawn from online surveys of 300 financial professionals employed as financial planners, financial advisors, personal financial consultants, brokers or registered investment advisors.
Survey participants are members of an invitation-only online research panel maintained by Research Now (formerly e-Rewards). Respondents averaged 15.8 years of business experience and participation was contingent on having a book of business equal to, or exceeding, $10 million.
American Century Investments is a leading privately held investment management firm, committed to delivering superior investment performance and building long-term client relationships since 1958. Serving investment professionals, institutions, corporations and individual investors, American Century Investments offers a variety of actively managed investment disciplines through an array of products including mutual funds, institutional separate accounts, commingled trusts and sub-advisory accounts. The company's 1,300 employees serve clients from offices in New York; London; Hong Kong; Mountain View, Calif. and Kansas City, Mo. James E. Stowers Jr. is founder of the company, Jonathan S. Thomas is president and chief executive officer and Enrique Chang is chief investment officer. Through its ownership structure, more than 40 percent of American Century Investments' profits support research to help find cures for genetically-based diseases including cancer, diabetes and dementia.
Before investing, carefully consider a fund's investment objectives, risks, charges and expenses. Go to americancentury.com for a prospectus or summary prospectus containing this and other information. Read it carefully.
International investing involves special risks, such as political instability and currency fluctuations. Investing in emerging markets may accentuate these risks.
Specialty funds are designed to provide portfolio diversification and should not be considered core holdings in an investment portfolio.
Due to the sector focus a real estate fund, it may experience greater volatility than funds with a broader investment strategy. It is not intended to serve as a complete investment program by itself.
Understanding inherent risks such as interest rate fluctuation, credit risk and economic conditions is important when considering an investment in real estate.
This material has been prepared for educational purposes only. It is not intended to provide, and should not be relied upon for, investment, accounting, legal or tax advice.
*A 3(c)(7) hedge fund is exempt from registration under the Investment Company Act and must comply with two requirements: (1) the fund can have only qualified purchasers (individuals with at least $5 million or institutions with at least $25 million) and (2) no more than 499 investors.
American Century Investment Services, Inc., Distributor
©2011 American Century Proprietary Holdings, Inc.
###