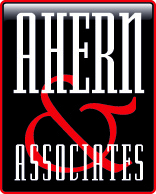 Harrison was not only a valuable asset to our firm, but also a terrific friend and human being. The outpour of support and comments we have received in that last few weeks are a testament to the way Harrison lived his life and helped others
Phoenix, AZ (PRWEB) October 26, 2011
Senior analyst, Harrison Peddie has lost his battle with cancer and has passed away. Harrison was a dedicated and skilled employee who worked through his many debilitating health challenges to help others.
Bored with an early retirement from the transportation industry, Harrison initially approached Andy Ahern, CEO of Ahern and Associates seeking employment despite an onset of medical challenges. The decision by Ahern to hire Harrison Peddie turned out to be one of the best personnel moves Ahern has ever made. Harrison brought a wealth of experience and knowledge to the firm and immediately identified with clients while personally connecting with client challenges.
A born problem solver, Harrison took a personal interest in every assignment he took on and had a unique ability to bond with clients and relate to their individual situations while routinely delivering multiple solutions to every problem. While working at Ahern and Associates, Harrison personally guided numerous trucking companies through challenges, taking great care in providing clients with meticulous feedback and advice.
Despite his challenges, Harrison always expressed his gratitude for being a productive member of Ahern and Associates while remaining dedicated to the cause and continually caring for those he worked with. As time passed, Harrison's conditions worsened, but he still insisted on being a part of the Ahern family, so a remote position within Ahern's research and development department was created where he continued to perform any task asked of him.
Harrison Peddie epitomized what every employer looks for—honesty, integrity and work ethic. As a person, Harrison always made it a point to impact someone's life in a positive manner and always stood up for his beliefs to the very end. Upon public notice of his passing, Ahern and Associates received several statements from friends and clients on how Harrison lived his life:
"Mr. Peddie was an excellent individual. His life was sincere and meaningful. I'm glad to have been able to get to know him. Thank you for letting me know him. I am so sorry for your loss".
"Thank you, Andy, for the opportunity of letting me get to know and work with Harrison."
"Harrison embodied the description of ethics, integrity, honesty and true caring."
"Harrison was not only a valuable asset to our firm, but also a terrific friend and human being. The outpour of support and comments we have received in that last few weeks are a testament to the way Harrison lived his life and helped others—once in a while someone like Harrison Peddie arrives and changes your entire thought process," explained Andy Ahern, CEO of Ahern and Associates.
About Ahern & Associates, Ltd.:
Ahern and Associates is North America's leading trucking and transportation management consulting firm. The skilled consultants at Ahern and Associates specialize in mergers and acquisitions of trucking and logistics companies as well as the restructuring and evaluation of existing carriers that seek to increase operating efficiency and improve profitability. Since 1987, Ahern and Associates has aided hundreds of buyers in the acquisition of trucking and logistics companies throughout the U.S. and Canada as well as assisting many transportation and logistics companies in reducing their overall operating costs and increasing their profitability. For more information, please call 602-242-1030 or visit http://www.Ahern-Ltd.com
Business contact:
A.W. Ahern
602-242-1030
Media contact:
Jason W. Jantzen
Phoenix Marketing Associates
http://www.PhoenixMarketingAssociates.com
602-282-0202
###