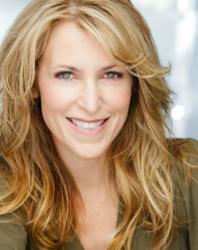 Discovering and living out our calling gives our lives value and purpose.
Los Angeles, CA (PRWEB) October 26, 2011
"Understanding one's calling in life seems to be on many people's minds these day," says Dr. Angela Bisignano. "Take a look at the cover of Oprah Winfrey's latest edition of 'O' Magazine, the headline reads: 'Find Your True Calling: A Guide to Discovering Who You're Meant to Be.' People are interested in understanding their calling in life," remarks Dr. Angela. "Whenever I ask people about their calling, ears always perk up. Most women desire to know. We all want our lives to be meaningful and significant. Understanding and living out our calling gives our lives value and purpose."
In her latest workshop, based on her book, "Beautifully Gifted: Equipping Today's Women for the High Calling of God," Dr. Angela approaches the topic from a spiritual perspective. In the ten-week workshop women are led on a journey to help them better understand what their calling may be. The workshop includes three key areas: the Inquiry, Discovery, and the Application Process.
"In the workshops I help women discover and develop their unique giftedness," says Dr. Angela. "I assist them in exploring their talents, passions, personality, and spiritual gifts. I also encourage them to examine their life stories to see what it may be revealing about their calling. The final part of the workshop process involves putting it all together."
"Beautifully Gifted" workshops and groups are popping up In Los Angeles, Chicago, and Nashville. "I am excited to see what is going on in the lives of women across the country," comments Dr. Angela. "It's a privilege and honor to see what happens with women during the ten-weeks I get to work with them. If I can help women better understand their calling and help empower them to live it out, it's incredibly rewarding."
Dr. Angela Bisignano is a leadership and life consultant with a Ph.D. in Clinical Psychology and an M.S. in Ministry. Dr. Angela's workshops and consulting services offer the combined knowledge of both the field of psychology and ministry. Her leadership and life consulting services include hourly, half-day, and two day intensives. Dr. Angela's services are directed toward individuals who are trying to experience breakthrough in their lives, navigating life transitions, overcoming barriers, wanting to make a difference, clarifying their unique calling, and/or life contribution.
For more information on the workshops or services offered, visit the website at
http://www.DrAngelaBisignano.com or Facebook http://www.facebook.com/DrAngelaBisignano?
###