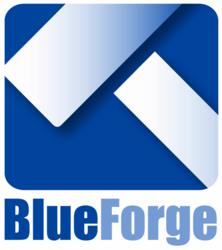 The MATOC Contract Ceiling is $100 Million and Will Extend for a Period of up to Five Years.
St. Petersburg, FL (PRWEB) October 27, 2011
The MATOC contract ceiling is $100 million and will extend for a period of up to five years.Selection into this pool provides a closed bid process for future task orders awarded by the VA within VISN 8. MATOC task orders will cover the maintenance, repair and alteration of real property and new construction at the following VA VISN 8 healthcare facilities: James A. Haley VA Medical Center, Tampa, FL; Bay Pines VA Healthcare System, Bay Pines, FL; the Orlando VA Medical Center, the Gainesville VA Medical Center, and the Lake City VA Medical Center.
Bill Robey, BlueForge's President stated: "We are extremely pleased to have been selected as one of the prime contractors for this very important Multiple Award Task Order Contract serving VA facilities in both Central and Northern Florida. This MATOC provides BlueForge the opportunity to continue to assist the VA in its mission to 'serve and honor the men and women who are America's veterans' through the construction of quality healthcare facilities."
BlueForge is an industry leading design build construction management firm, specializing in new construction and renovation projects for the Federal Government and select private clients throughout the Southeast and Gulf Coast regions of the United States. The Company provides rapid response construction services to its clients within the market area that it serves. BlueForge is a federally certified Service Disabled Veteran Owned Small Business (SDVOSB) and HUBZone.
# # #