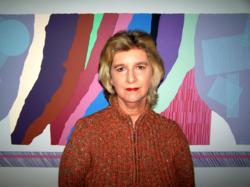 (PRWEB) October 28, 2011
"My most recent win was an Oreck Professional Vacuum worth $499.99 and tickets to the Coca-Cola-Fred's Talladega 250," said retired Registered Nurse Greta Kirby in an interview today of her wins at SweepestakesToday.com. (http://www.sweepstakestoday.com) That means the Cartage TN native has won more than $82,000 in cash and prizes it was reported.
The veteran sweeper has won lots of prizes over time. "There have been so many smaller wins that I have 12-1/2 notebook pages filled with everything that I have won since 1998," she said. "The MOST valuable thing I have won was a Pontiac G6 GT, $6000 and a $1000 gas card in the GMAC Get The Edge Sweeps," she reported. "That was the contest that put her into the SweepstakesToday.com exclusive 10K Club. I felt set apart as being successful in sweeps," she added.
But big prizes aren't the only thing Kirby wins. "I have won a multitude of $50, $25, $10, $5 gift cards from a myriad of sponsors such as Starbucks, Old Navy, Lowe's, State Farm, Home Depot, Best Buy, Home Shopping Network, PayPal, Dollar General, Nabisco, ESPN, Volvo, Miller Lite, Subway, Lipton, T.J. Maxx, Disney, Quicken, Land's End, Publix, Banquet, Shell, eBay, Hill Bros., Kraft, etc. etc."
Asked what she does with all her prizes she said, "The big ones I keep, the smaller ones I give away as gifts to friends on holidays, birthdays, etc., or I donate them to local charities for fund raising events. Sometimes I sell them on eBay if it is something I don't really won't or need but is in high demand. I put the money in my PayPal account and use the proceeds for things I need or want online."
Not surprisingly, her fame as a successful sweeper has spread. For example, in 2009 her local News Channel 5, WFVF-TV in Nashville, TN featured her in a video (http://www.wtvf.com/story/9740464/hotline-tuesday-january-27-2009) where she explained some of her winning secrets.
Unlike some, Kirby only enters sweepstakes for herself and sometimes for "my husband if it is a sweeps targeted more toward men," she explained.
Asked how she feels when she wins, she responded with a smile, "It depends on the prize. When I won the car I was ecstatic. If I win yet another tee shirt I think, Oh, Jeez, ANOTHER Tee Shirt!"
Entering sweepstakes isn't the only thing that keeps Kirby busy. "I head up a local women's club called FCE (Family Community & Education). I am currently serving on the Tennessee State Board for the FCE as an Education Chair for central Tennessee," she said. "I am an accomplished pianist and I play every Sunday at a local church and at other functions when called upon. I also serve on the Rural Health Initiative Board which has to do with Public Health Departments in Middle Tennessee and federal and state grants that fund them," she concluded.
The native, who left some 17 years ago, said "I recently moved back after having lived in several different places due to job transfers of my husband's. We have been back in this area now for about seven years."
Asked what she likes best about entering sweepstakes, she said, "I love the challenge! It gets to be the game of it all more than the prizes and money and since I am a competitive type person it fuels my fire."
###