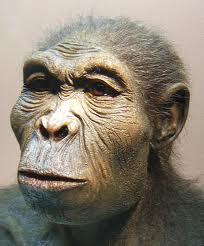 Homo habilis - EurekaMag.com
(PRWEB) October 27, 2011
The Science Magazine EurekaMag.com covers a wide range of topics including biology, agriculture, horticulture, forestry, geography, environment and health. Drawing from this pool of scientific disciplines, it publishes reviews on topics which have recently become popular in the public as indicated by popular search terms on web search engines including Google.
The review on the "handy man" Homo habilis covers the debate on whether Homo habilis who lived from approximately 2.3 to 1.4 million years ago is a direct human ancestor. There are at least four hypotheses: (1) all early Homo specimens belong to the same Homo habilis species, (2) all early Homo specimens belong to the early Homo hypodigm, (3) two species, Homo habilis and Homo rudolfensis do not belong to the genus Homo but to the genus Australopithecus, and (4) Homo rudolfensis belong to the genus Kenyanthropus. The review covers one attempt to distinguish two human groups. The first group includes Homo habilis, Homo ergaster and Neanderthal and the second group includes only modern human. There is also debate whether Homo habilis is composed of two species: Homo habilis and Homo rudolfensis.
Gender discrimination is the belief or attitude that there are characteristics implicit to one's gender that indirectly affect one's abilities in unrelated areas. The review on gender discrimination (Sexism) deals with the growing literature on gender discrimination in sport and human rights abuses committed by health professionals during apartheid.
EurekaMag.com was launched in November 1998 as the online version of the French science magazine "Eurêka - Le magazine des sciences" published by Bayard since 1995. During the past decade, it has emerged as a comprehensive aggregator of websites and references in biology, in the applied life sciences agriculture, horticulture and forestry, in the earth sciences, in the environmental sciences, and in the health sciences. During the end of 2010 it received ca. 40,000 page impressions per day but was republished after a change of ownership in early 2011.
The Science Magazine has recently been accredited by the Chinese Ministry of Information Industry with the registration number 案ICP备10204677号. The site delivers its content through a number of RSS feeds and an @EurekaMag Twitter account. The site accepts advertisements through the Google AdWords system. Potential advertisers may use EurekaMag.com for their advertising campaigns if their niche falls within the scope of the Science Magazine.
# # #